Are you more creative than corporate? Look at all the ways you can express your inner artist with our Creative Courses you can Study Without Matric. That's right, you don't need matric, all you need is your talent. 
Beauty Courses 
Regardless of your gender, if you are into all things beauty, there is a course for you. Better yet, you can do these courses via distance learning. So no need to attend campus. These courses are open access so no matric needed. 
Beauty Therapy: Gain the skills needed to give your clients beauty treatments and possibly start your own business. 
Facial Skin Care: A 24 month comprehensive course that will take you through the skills and knowledge you need to be a facial skin care professional. 
Salon Management: Get the knowledge you need to run a professional beauty salon in only 27 months. 
Nail Care: If manicures and pedicures are your thing, this nail care course will take your skills to a new level. 
Make-Up: Become a well sought-after makeup artist with the skills gained from this make-up course. 
Events Management Courses
You may have good organisational skills, but you'll need more skills to become an events manager. That's exactly what you will get with these skills focused courses. Study everything from business management to organising and managing an event.
Wedding Planner
Make someone's special day, a day to remember with our wedding planner course. This course is done in three parts and only takes you 12 months to complete. Best of all, you only need to be able to read and write in English to enrol. 
Interior Design and Decorating Courses
If you are all about setting the mood, then try interior design or interior decorating. These courses aim to give you the principles of design and also the skills to run and manage your own business.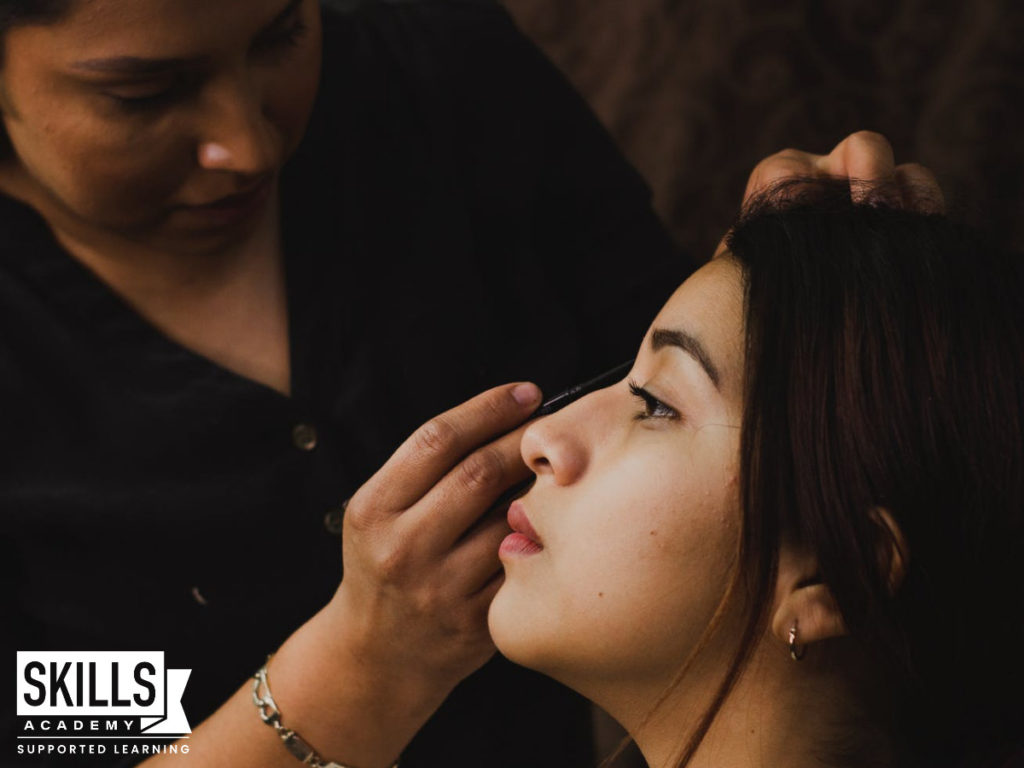 Photography
Capture unforgettable moments and become your own boss with our photography course. No matric needed, All you need is to be able to read and write in English. Take your skills to a new level and work towards success. 
Alternative Courses you can Study Without Matric 
Would you like to do something more corporate and formal? With us you can study courses in finance, management and business all without having your matric. How is this possible? We believe everyone has the right to an education, regardless of the qualification. 
Accredited 
Accredited courses are recognised by a professional body. Your course will also be recognised by potential employers and increase your credibility. These courses will give you entry level skills and knowledge to kick start your career. 
ICB: If you have a mind for business, then a ICB qualification is the best way to go. All you need to start is to be 16 years old, your grade 10 report and be able to read and write in English. 
CIMA: Get an internationally recognised business qualification with CIMA. With this institution, you are allowed to study via distance learning. 
Provider Programme
Provider programmes are skill focused courses. These courses might not be accredited but do aim to get you work ready. You have a variety of study options available and you can look forward to short course durations. 
Business Management: Start off small and work your way up. This business management course is a great starting block for your career. 
Call Centre Management: Show off your management and customer service skills with our call center management course. 
Child Psychology: Be part of the minds of our future leaders with these child psychology courses. 
Getting Your Matric
Even though you have study options without a matric certificate, you might still want it and that's perfectly fine. In fact, having a matric certificate opens you up to even more study and career opportunities. 
Adult Matric
If you are an adult that is 21 years and older and would like to get your matric certificate, we can have help for you. Simply sign up for our  Adult Matric course. Don't worry about missing out on work because your course is done via distance learning. 
Matric Upgrade
Are your matric results holding you back from your dream course or career? Don't get discouraged. This Matric Upgrade course allows you to improve your marks and get the results you deserve. 
Release Your Inner Artist Without a Matric Certificate
Work toward the career of your dreams with or without a matric certificate. Contact one of our course experts and start today. 
Call us for free on 0800 39 00 27
Or fill out a contact form for a call back