Benefits of Studying Matric Upgrade 
The facts are in today's job market, having good matric results can really open doors for you. Employers are looking for skilled and educated people who can take their businesses to the next level. Here's why you should consider getting your matric upgraded.
Study Opportunities 
Certain courses have very specific entry requirements. Colleges and universities look at the marks you got in certain subject areas and make their decisions based on this. Your marks could be the one thing standing between you and your study goals. 
Contribute to a Culture of Learning
Learning never stops. Enrolling to improve your matric results shows that you value education and the role it plays within our society. Who knows, maybe once you've completed your matric upgrade you'll be keen to try some of our other courses. 
Gain Transferable Skills 
Our distance learning experience not only gives you world class education, but also teaches you valuable skills you can apply in any career. You'll learn how to manage your time well, organise and network with fellow students and tutors. These are all tools you can use in your career and personal life. 
Take a bet on Yourself
The biggest thing that upgrading your matric will do is give you that boost of confidence you need. School does not always work for everyone, but our distance learning option will show you that studying further is not just for an elite few. Prove not only to yourself, but everyone, that you are capable of obtaining great marks!
How our Matric Upgrade Works
Our Matric Upgrade course has a very simple approach. If you have your matric, but think you can do better in certain areas, this is your chance to prove it.. We then register you for the exams and assist you in preparing for them. Any help or questions you may have during your studies can be asked in the online platform we provide for you. 
Subjects Needed 
For your matric upgrade,  there is no set of compulsory subjects that are required. You simply enrol into the subjects you wish to improve on. Have a look at why you want to improve your marks. Perhaps you're looking into studying in a specific direction? Base your subject choices with those goals in mind. 
Entry Requirements
This option is available for anyone with a matric certificate who is 21 or older. You must be able to write, read and understand English. This will make it easier to get through the course material. 
What are my Other Options?
Before enrolling into our matric upgrade course, you might want to have a look at some of the other options available to you. 
Remark or Recheck
If you think your results aren't a true reflection of the work you put in, you can apply for a remark or recheck. This means that your original answer script will get marked a second time by a marker. A recheck is a further step to ensure all the answers were marked correctly. The costs for remarking is R112 and R27 for rechecking.
It is important to note that there is no guarantee that once your script has been remarked or rechecked that your marks will improve. Have a look at the DBE's remark and rechecking schedule for updates. 
Adult Matric
This option is for those that did not complete or perhaps failed their matric. All you need to apply is to be 21 years or older and have your Grade 9 certificate. We will enrol you into the exams and help you prepare. 
Supplementary Exams 
A supplementary exam is an exam you can take to improve or complete outstanding matric exam results. You can apply to write these exams if you: 
Registered your subjects in the previous final matric exam 
Were absent with a valid reason, such as being medically unfit, experienced a death in your immediate family or any other special reason. Proof must be provided for each. 
Have your October/November exam results under investigation. You will only be able to write based on the outcome and on a provisional basis. 
Want to improve your overall performance or certain subject
Supplementary exams can be written at no extra cost. This service is offered by the Department of Basic Education.
Study Options After Matric
Your matric results may not have a direct effect on your career, but it certainly does limit the access you have to other study options. Most employers are looking for staff who are skilled beyond matric. 
If your marks are not up to par, you might not be able to further your education, which could ultimately affect your career choices and job progression.  We offer the following NATED courses that require you to have a matric certificate upon entry. They are:
These courses give you a higher quality of education and credibility. Once you have completed them, and 18 Months of practical experience, you will obtain your National Diploma. 
Benefits of Studying Your Matric Upgrade With us 
Choose a college that cares about your success. We offer the following benefits aimed at helping you in this journey:
Online support
Course material couriered fast right to your front door
No additional costs or hidden catches
30-day-money-back guarantee if you're unhappy with our services.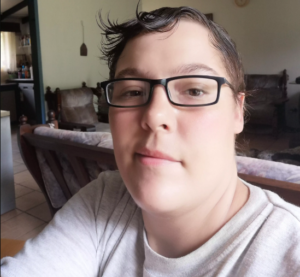 Lenita Pikkie Marais
Computer Course A+
Awesome service, awesome prices, and just awesome people who are there for you no matter what. They go out of their way to see you succeed in your studies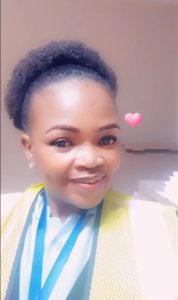 Moloi Patricia malema
Occupational Health and Safety
I would like to give my compliments to all the staff who contacted me during my difficulties and more specifically to Kenneth who convinced me to enroll with skills.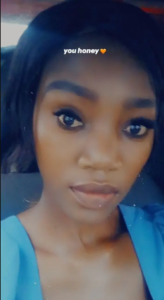 Kelebogile
Early childhood
Skill academy is an affordable college and a good one.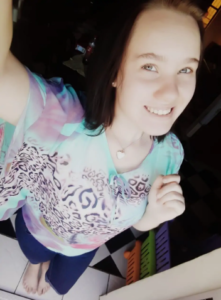 Rochel Nicolene
Adult Matric
They are fast responses when you need feedback or any help or support.
Skills Academy is the word support in every way.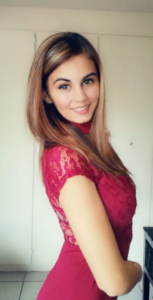 Geraldine
Professional secretary
I will strongly recommend Skills Academy! And you won't regret your choice if you would want to study or do courses through them. I'm very happy with Skills Academy, they respond very quick and are always there when you need help.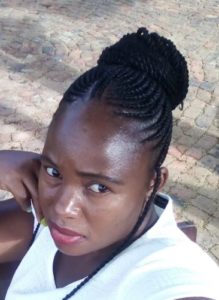 Awelani Jennifer Ramulongo
HR Management
If you want further your studies, Skills Academy is the best online college to study with. You will always feel at home and will not regret it.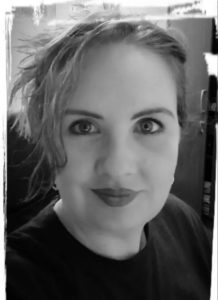 Carine van der Westhuizen
Beauty Therapy
The service is very good with friendly and helpful staff. You have your time to complete your studies. Fast or slow.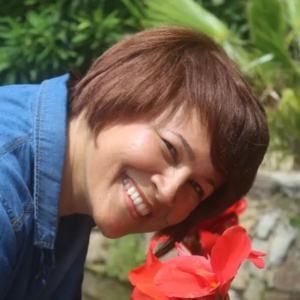 Shahida Dawson
Financial Accounting
If you want professional, efficient and friendly service, Skills Academy is the institution to go to!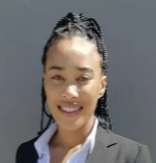 Taryn Duplessis
Beauty Therapy
Excellent college. I don't regret signing up with Skills Academy.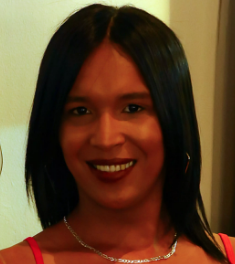 Wilma Kok
Adult Matric
Skills Academy is a good college, as you get fast, efficient and brilliant service. Their staff are very friendly when they are assisting you. They always call to make sure that everything is okay, or ask whether you need help with something.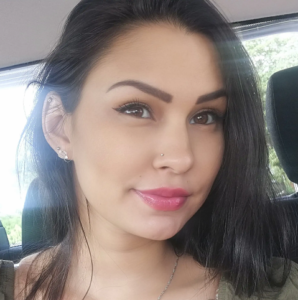 Caroline Govender
Junior Bookkeeping
Skills Academy is affordable and helpful.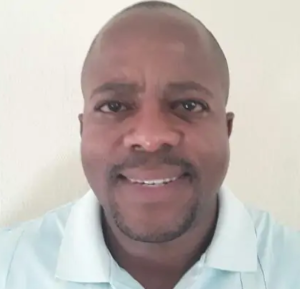 Kebalipile
Crime Investigation
Best academy that gives the best to their students to overcome anything and get the best out of their studies.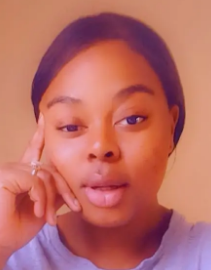 Kholeka Nqobile Xintolo
Child Psychology
You are fast and patient. Very resourceful as help through landlines are always available. Good learning structures with group and team classes. Very consistent and always there when you need anything regarding your studies.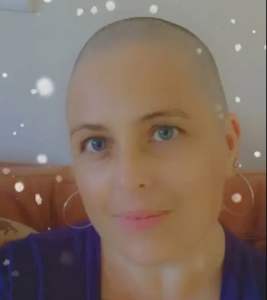 Catherine Harland
Educare N4
Definitely worth it. The courses that are available are great and the service even better.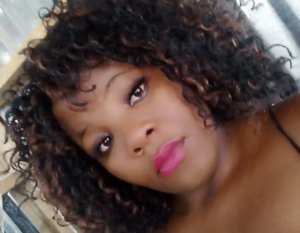 Nonhlanhla Sarah
HR Management
Skills Academy is the best because they give you the best education and they are always there ready to help you in everything that you don't understand.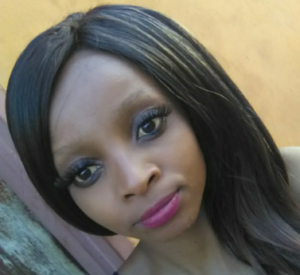 Mpho Vilakazi
Child Day Care
Skills Academy is the best college to study at. They deliver on time, their staff is supportive and their fees are affordable.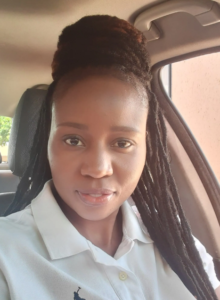 Maria Mokgadi Faro
Educare N6
Good communication, helpful when you need help and the books are delivered on time.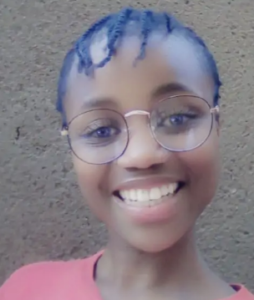 Zandisiwe
IT
Skills academy is very responsive, friendly and patient.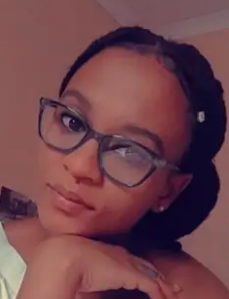 Zanele Kopo
HR Management N6
I would say that Skill Academy is the best online college you can trust and rely on. Due to the support I got from here, I fully recommend the college for anyone else who wish to do online studying.
Sifiso
Interior Design and Decorating
To anyone who would like to improve his/her career, whether you do have your grade 12 certificate or not, Skills Academy is the right institution to improve your career and even your life in general. The reason is that you do everything online, and you can work while studying at your own pace.
Give Yourself a Shot at That Second Chance!
Education has no timeframe or age limit. Improve your marks and achieve the goals you've been waiting to reach. Let us help you on your journey towards success. Contact us today. Our course experts are ready to guide you through our easy process. 
Complete our online contact form 
Call us for free at 0800 39 0027
Last updated: August 24, 2020
Click the button to complete a form and we will contact you to help with any queries you might have