Are you passionate about the beauty industry and adore skincare? Then it's time to turn your passion into a career, keep on reading to learn more about our Facial Skincare Course.
Turn your love for beauty and make-up into a career. We at Skills Academy offer distance-learning make-up courses, giving our students enough time to focus on their careers.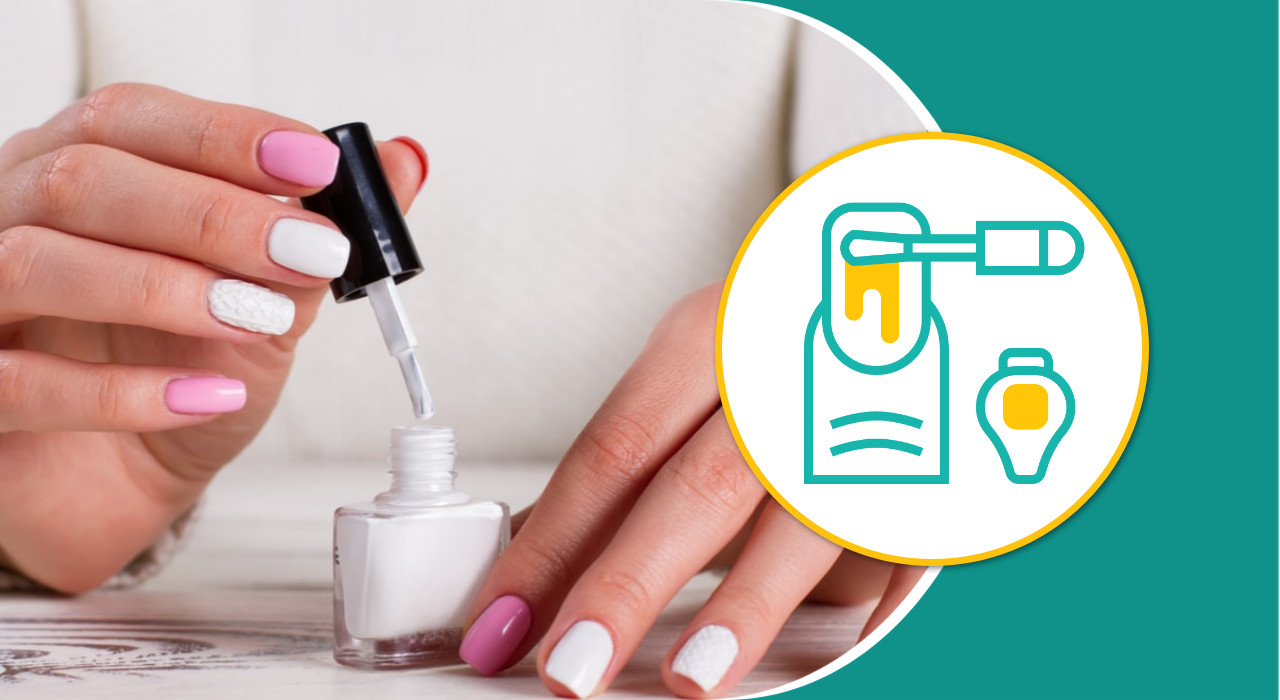 We offer Nail Care Courses through distance learning, giving our students enough time to start building their empire. Take advantage of our affordable rates and start learning!
What do Beauty Professionals do?
The beauty industry is broad and the job description of all professionals may differ from salon to salon. But the one thing all beauty professionals have in common is that they are in the service industry, and they are responsible for making clients look and feel beautiful. 
What Skills do Beauty Professionals Need?
The skills beauty professionals need will be job and industry dependent. The skills a nail technician needs will likely differ from that of a make-up artist. One thing is certain though, all beauty professionals require the same soft skills. You will need the following skills to perform your daily tasks.
Time Management
All beauty professionals need to learn how to manage their time properly without rushing clients and skimping on service. This could be one of your biggest challenges early on in your career, but you will master this over time. 
Customer-orientated
It is important to always remind yourself that you are in the service industry. That means you will need to maintain a certain level of professionalism and try to keep your clients happy. This means you will have to listen to their complaints and try to improve your service.
Why you Should Enroll in our Beauty Courses?
We simplified education, looked at the pros and cons of long-distance learning, and improved the experience for students. 
Craving that feeling of community? We created online study groups to make our students a little less lonely. Want feedback on assignments or have a study related query? Chat with your tutors or lecturers online.
1. You Don't Have to Attend Class. Ever.
Our students enjoy the luxury of not having to attend scheduled classes. They set their own schedules and work through their study material at their own pace. Since our students don't attend classes, they can fit studying into their busy lifestyles and work at a time that best suits them.
2. Affordable Monthly fee Structure
Beauty schools are often pricey. Not only do you have to pay tuition fees, but factors such as accommodation and transport may also come into play if you don't live close to beauty schools. At Skills Academy, we offer our students individual payment plans to help them fulfill their dreams of finishing school. 
3. We're Accessible to all
Major beauty schools are often located in Cape Town, Johannesburg and Pretoria. This means that a large number of aspiring beauty students have to either relocate or put their dreams on hold. Skills Academy offers distance learning and is to reach all students, even if they live in the smaller regions of South Africa.
4. No Exams
If exams and tests give you anxiety, you will be happy to know that our beauty courses don't have any scheduled exams. You will solely be assessed on the assignments you submit. Start working through your study material as soon as you receive your package, and manage your time properly to submit them on time. 
5. Unity in the Community
We offer online study groups to all our students. In the past, one of the biggest disadvantages of distance learning was that students were not able to communicate with their fellow classmates. Now they can answer each other's queries in the study groups. Our students also have access to helpful tutors and lecturers.
What to Study to Become a Beautician
To become a beautician, you can enroll in any of our Beauty Courses. We offer several courses for you to choose from. Each designed to help kick-start your career in beauty service industry. Our courses covers a range of topics from anatomy and physiology, to financial management and professional salon skills. You can enroll in any of the following Beauty Courses. 
Entry Requirements
Skills Academy offers plenty of opportunities for students without matric to further their studies. Our Beauty Courses are among the many programs you can enroll in. To be considered as one of our beauty students, you have to be 16 years and older and have completed grade 10. Please note that all our Beauty Courses will be conducted in English. You will have to be able to read, write and understand the language to complete and ace this course. 
Assessment Structure 
There are no scheduled classes or exams for any of our Beauty Courses. You won't be assessed on class attendance or how well you do in the exams. You are only required to submit compulsory assignments for each subject, so give it your all! Each assignment is designed to ensure that you've worked through and understood your study material. Assignments are the perfect way to:
Improve your time management and decision making skills
Enhance your research skills, analytical ability and critical thinking
Prepare you for real-life scenarios
What are My Career Options?
The health and beauty industry is booming. This means aspiring beauty students can explore their options in the labour market, or even start their own business and create employment opportunities. There will always be a demand for beauty service professionals and employment opportunities may arise at salons, luxury resorts or hotels, and even cruise ships. Here are some of your career options. 
Make-Up Artist
If you consider your make-up brushes your magic wands and love transforming others through the art of make-up artistry, then this is the career for you. As a professional Make-Up Artist, you may find employment on movie or television production sets, retail make-up counters, or even your own make-up studio. Click here to learn more about this job.
Nail Technician
If you have impeccable eye-hand coordination and a keen eye for detail, why not use your skills and become a Nail Technician. Your daily duties will include offering grooming services for hands and feet. Nail Technicians may find employment at salons, cruise ships or even work on a freelance basis. Learn more about this job and click here. 
Salon Manager
No salon can function properly without a manager. If you have great leadership abilities and have a passion for customer service, then becoming a Salon Manager would be a perfect fit for you. As a Salon Manager, you will be responsible for keeping your clients happy and ensuring your services meet their expectations. Click to find out how you can become a Salon Manager. 
Massage Therapist
Do you believe that your hands have healing powers? Why not make a career out of your talents. As a Massage Therapist, your main duty is to create a tranquil escape for all clients while they indulge in luxurious massage treatments. Evaluate your clients to help identify their tense spots in their body, and help them relax and relieve their pain. Click here to learn more about the role of a Massage Therapist. 
Ready to Start Kick-Start Your Beauty Career? 
Speak to one of our consultants for free on 0800 39 00 27 and start your career in beauty today! Or chat to us via Whatsapp at 0823 188 892.
Last Updated: May 4, 2020
Click the button to complete a form and we will contact you to help with any queries you might have