Yes, ICB is recognised in the United Kingdom (UK). The Institute of Certified Bookkeepers (ICB) is an organisation that was founded in the UK. They are a respected external exam body and have been offering qualifications in Southern Africa since 1931. 
Are ICB Qualifications Recognised?
Yes, ICB qualifications are recognised in South Africa, the UK and many other countries all around the world. ICB Courses are accredited and registered on the National Qualifications Framework (NQF). There are many other bodies, both nationally and internationally that recognise these programmes. 
International Recognition
The best part about internationally recognised ICB courses, is that there are many membership bodies that are willing to welcome you with open arms once you complete your studies. They can all offer you unique opportunities to help you boost your career.  
IAB – International Association of Bookkeepers
IAAP – International Association of Accounting Professionals
ACCA – Association of Chartered Certified Accountants
IAB
Once you graduate from your ICB course, you can apply to IAB for membership. They are extremely passionate about their anti-money laundering efforts. If this is something you are also interested in, you could be quite happy with them. When you join IAB, you will receive weekly support and a monthly live Q&A with the directors. 
IAAP
IAAP prides itself on offering its members access to a wide range of international career opportunities. You also get to be part of a global community of like-minded people, which means you could reach out to them for mentorship. 
ACCA
ACCA is an internationally recognised institution that has been around for over 110 years. You can apply to become one of their members as soon as you finish your ICB programme. ACCA also offers exemptions to ICB students who are looking to study further.
National Recognition
If you would like to start your career in South Africa while you wait for your dream opportunity abroad, you certainly can. Here are the local bodies that will recognise your ICB qualification. 
SAQA – South African Qualifications Authority
SAIT – South African Institute of Tax Professionals
SAIBA – Southern African Institute for Business Accountants 
SAQA
SAQA exists to ensure that all courses meet NQF standards. All ICB programmes are SAQA accredited, and each course has its own special ID number. You can search ICB qualifications on the SAQA website using these numbers to ensure that they are valid. 
SAIT
If you are passionate about becoming a tax professional, you could become a SAIT member. To join them, you must at least have an NQF level 4 bookkeeping qualification and five years of experience in a tax-related job. 
SAIBA
If you have an ICB NQF level 6 qualification, you can join SAIBA as a member. With them, you can earn a designation. This is a special title that will give you access to prestigious job opportunities. 
How Do I Get My Overseas Qualification Recognised In The United Kingdom?
If you want to work in the UK, the company you apply to might ask you to prove that your South African ICB qualifications are legit. To do so, you must get a verification letter from SAQA. You must follow the steps below to complete the process:
Fill out the verification letter consent form.
To the form, attach copies of your qualification and South Africa ID/passport and send it to

[email protected]

.
SAQA will then send you a quotation, reference number and a draft verification letter.
Deposit the quoted amount to SAQA's bank account.
Forward proof of payment to the same email address as above. It might take them three working days to receive payment. 
When payment is confirmed, you will receive your verification letter. This process could take up to 25 working days.  
What Are ICB Qualifications Equivalent To?
ICB qualifications are registered on the NQF, and each course ranges between the NQF levels 3-6. Browse the table below to see which course is registered at which level.
| | | | |
| --- | --- | --- | --- |
| NQF Level 3 | NQF Level 4 | NQF Level 5 | NQF Level 6 |
| Junior Bookkeeping Course | Senior Bookkeeping Course | Technical Financial Accounting  | Certified Financial Accounting |
|   | Small Business Financial Management Certificate | Higher Certificate in Business Management | National Diploma in Business Management |
|   |   | National Certificate in Office Administration | National Diploma in Office Administration |
|   |   | Higher Certificate in Office Administration |   |
Which ICB Courses Can I Study?
There are three ICB programmes to choose from. All you have to do is choose the one that suits your interests the best. 
Bookkeeping and Accounting Courses
Your foundation for a successful career in finance starts right here. You can start with the bookkeeping courses and work your way up to an accredited financial accounting qualification. The best part is that this programme only takes 36 months to complete.
Business Management Courses
Become the leader you were meant to be with ICB's business management courses. Here you will learn a variety of skills to make you an asset to any industry. Gain knowledge about subjects such as business literacy, office and legal practice and much more. 
Office Administration Courses
These office administration courses take a total of 36 months to complete. You will be taught a number of admin, business, and finance skills to turn you into the all-rounder every company needs. 
What Are The Entry Requirements For ICB Courses?
The good news about ICB courses is that there are no strict entry requirements:
Bookkeeping Courses – You must have completed grade 10 and be at least 16 years old.
Accounting Courses – Successful completion of the ICB Bookkeeping course
Business Management Courses  – Grade 11
Office Administration Courses – Grade 12
Which Qualifications Do You Need To Become A Bookkeeper?
You should study the ICB's bookkeeping programme in order to become a bookkeeper. These are junior and senior certificate courses which will provide you with the skills you need to join a prestigious company or start a freelance bookkeeping business. 
How Do I Become A Bookkeeper In The United Kingdom?
The best way to become a bookkeeper in the UK is to study a bookkeeping course. You do not need to have a university degree. A certificate course is more than enough and takes less time to complete than a degree programme. But keep in mind that when you decide to work abroad, many factors come into play. This includes needing a work visa, doing tests to prove that you have good English skills, a valid passport and verified qualifications. You might also need to secure the job before you move, so you can attach proof of employment and salary to your visa application.   
Do You Need A Licence to Do Bookkeeping in The UK?
If you want to start a bookkeeping business from home, you must have a licence. This shows clients that you are trustworthy, but also ensures that you stick to the law. There are different types of licences you might need, the two most important ones are the:
Anti Money Laundering (AML) Licence
ICB Practice Licence
What Is A Bookkeeper's Salary In The UK?
According to Indeed, the average salary for a bookkeeper in the UK is £26 109 a year. But this can change, depending on the city you work in. 
Is There A Demand For Bookkeepers In The UK?
Yes, there is a demand for bookkeepers in the UK. All businesses need someone to help them manage their finances. In 2023, it is expected that the bookkeeping industry will grow by 1.2%. This may seem like a small amount, but this means that there is a market for more job opportunities. 
What Is The Hourly Rate For Bookkeepers In South Africa?
According to Payscale, bookkeepers in South Africa earn around R83,60 per hour. This amount depends on many things, including
The city you work in
Years of experience
The current economy 
What Can I Do With An ICB Certificate?
There are many opportunities available to you once you have an ICB certificate. You can start a successful career doing jobs such as:
Financial Accountant
Taxation Clerk
Accounting Technician
Business Manager
Receptionist
Office Administrator 
But if you enjoyed your course so much that you are not ready to leave the books behind, you could study further with ICB. 
Is A Bookkeeping Certificate Worth It In The UK?
Getting a bookkeeping certificate is worth it if you have a genuine passion for numbers and want to enter the world of finance with no previous experience.  
Can You Get Hired With Just A Certificate?
Yes you can get hired with just a certificate. A certificate is a valid qualification that shows off the skills you gained while studying. Just make sure that your qualifications match when you apply for a job.
Why Should I Study ICB Courses?
ICB is a well-known, respected organisation. Their courses give you the necessary knowledge to complete your daily duties at the job of your dreams. More reasons to study with them include:
Flexible study options
Easy entry requirements
Gain relevant skills
Flexible Study Options 
You can study ICB courses from anywhere in South Africa. There are over 500 accredited training providers. You can choose from:
Part-time colleges
Full-time colleges
Distance learning colleges
Easy Entry Requirements
You can enrol in an ICB NQF level 3 course with just grade 10 and a good understanding of English. There are no strict entry requirements. 
Gain Relevant Skills
ICB updates their syllabus every year. This ensures that you only earn the latest skills in your field. 
If you would like to know more about studying with ICB, check out a few of our related articles below: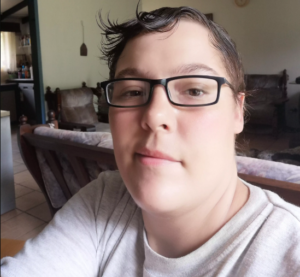 Lenita Pikkie Marais
Computer Course A+
Awesome service, awesome prices, and just awesome people who are there for you no matter what. They go out of their way to see you succeed in your studies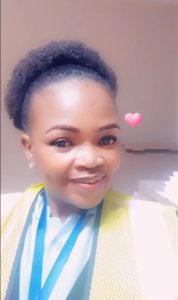 Moloi Patricia malema
Occupational Health and Safety
I would like to give my compliments to all the staff who contacted me during my difficulties and more specifically to Kenneth who convinced me to enroll with skills.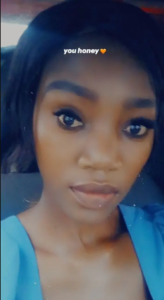 Kelebogile
Early childhood
Skill academy is an affordable college and a good one.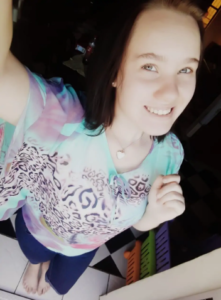 Rochel Nicolene
Adult Matric
They are fast responses when you need feedback or any help or support.
Skills Academy is the word support in every way.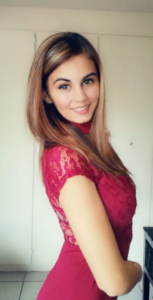 Geraldine
Professional secretary
I will strongly recommend Skills Academy! And you won't regret your choice if you would want to study or do courses through them. I'm very happy with Skills Academy, they respond very quick and are always there when you need help.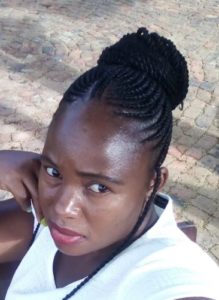 Awelani Jennifer Ramulongo
HR Management
If you want further your studies, Skills Academy is the best online college to study with. You will always feel at home and will not regret it.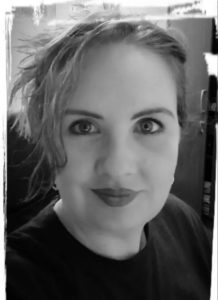 Carine van der Westhuizen
Beauty Therapy
The service is very good with friendly and helpful staff. You have your time to complete your studies. Fast or slow.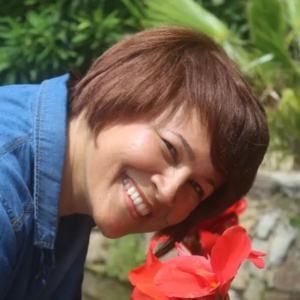 Shahida Dawson
Financial Accounting
If you want professional, efficient and friendly service, Skills Academy is the institution to go to!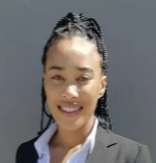 Taryn Duplessis
Beauty Therapy
Excellent college. I don't regret signing up with Skills Academy.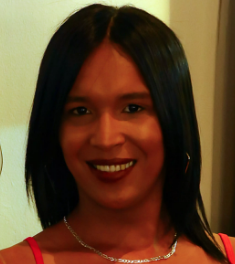 Wilma Kok
Adult Matric
Skills Academy is a good college, as you get fast, efficient and brilliant service. Their staff are very friendly when they are assisting you. They always call to make sure that everything is okay, or ask whether you need help with something.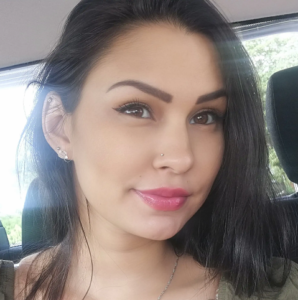 Caroline Govender
Junior Bookkeeping
Skills Academy is affordable and helpful.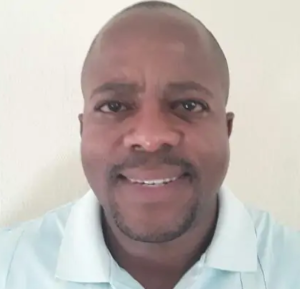 Kebalipile
Crime Investigation
Best academy that gives the best to their students to overcome anything and get the best out of their studies.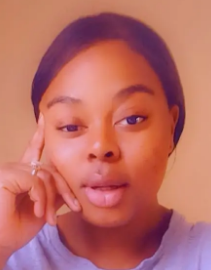 Kholeka Nqobile Xintolo
Child Psychology
You are fast and patient. Very resourceful as help through landlines are always available. Good learning structures with group and team classes. Very consistent and always there when you need anything regarding your studies.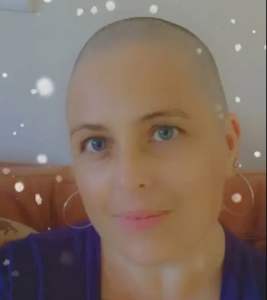 Catherine Harland
Educare N4
Definitely worth it. The courses that are available are great and the service even better.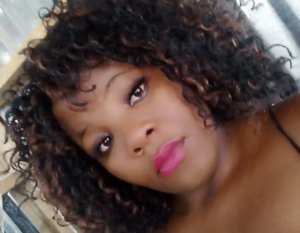 Nonhlanhla Sarah
HR Management
Skills Academy is the best because they give you the best education and they are always there ready to help you in everything that you don't understand.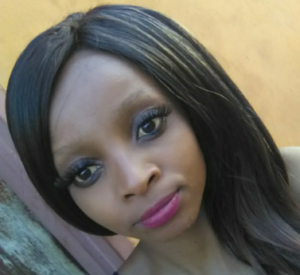 Mpho Vilakazi
Child Day Care
Skills Academy is the best college to study at. They deliver on time, their staff is supportive and their fees are affordable.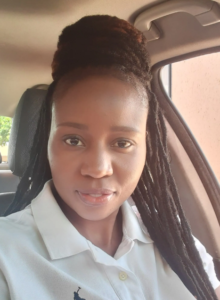 Maria Mokgadi Faro
Educare N6
Good communication, helpful when you need help and the books are delivered on time.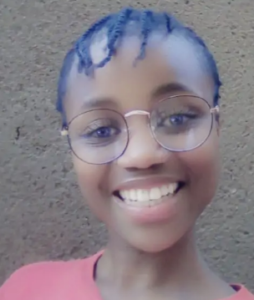 Zandisiwe
IT
Skills academy is very responsive, friendly and patient.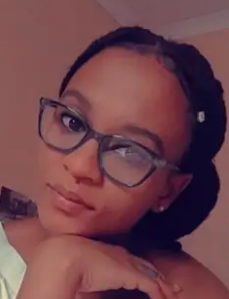 Zanele Kopo
HR Management N6
I would say that Skill Academy is the best online college you can trust and rely on. Due to the support I got from here, I fully recommend the college for anyone else who wish to do online studying.
Sifiso
Interior Design and Decorating
To anyone who would like to improve his/her career, whether you do have your grade 12 certificate or not, Skills Academy is the right institution to improve your career and even your life in general. The reason is that you do everything online, and you can work while studying at your own pace.
Frequently Asked Questions