This short course will cover all of the basics of working as a medical office receptionist, allowing you to quickly jump into the relevant workforce.
We need more qualified medical office receptionists. They are a crucial part of the daily cycle between patients and doctors. This Certificate build on the Short Course we offer.
This course fully rounds out your understanding of the field, granting you a more complete understanding and enabling you to be the best receptionist you can be.
Being at the hospital and clinic can fill any patient with anxiety. Yet as a medical receptionist, your skills and professionalism will put any person at ease. A medical office can prove to be a stressful environment. However, if you equip yourself with the knowledge and skills gained in our Medical Receptionist Courses, working in this field will be an easy task. 
Why Study Medical Receptionist Courses?
From career benefits to working in a fast paced environment, there are many reasons to study Medical Receptionist Courses. Start your course today and you could be reaping the benefits that this career has to offer.
Meet new People Everyday
Think you'll see the same faces everyday? Not at all. The life of a medical receptionist is fast-paced and exciting. You meet diverse people from different backgrounds seeking medical attention. With different patients everyday, there will surely be some interesting encounters.
Improve Your Skills
Learn all about the various office practices you will need on a daily basis. Our Medical Receptionist Courses will teach you the knowledge and skills that will ensure your success. Learning how to communicate and fulfill admin duties are just some of the many skills you will learn with us.
Help Everyone in the Office
Being a receptionist doesn't mean you are limited to picking up phone calls and admin duties. You will also be asked to do other duties in the office, helping your colleagues. This allows you to learn more skills and contribute to the projects within your office.  
Higher Income
Most people think that receptionists do not earn a lot of money. However, the salary of a receptionist is much more than people think. You could earn a salary of more than R11 000 while working in this field. Gain the skills today and earn the money tomorrow.
Study Medical Receptionist Courses Without Matric
Think you will need a matric certificate to start a career as a medical receptionist? Think again! You can study our Medical Receptionist Courses without matric. They are skills based provider programmes. That means these courses teach you the skill you need to be workplace ready. All you need to enrol is the ability to read, write and understand English.
Start your journey in this field with our Medical Receptionist Short Course. Once completed, you can move up to our higher levels. These are:
Medical Receptionist isn't the only secretarial courses we offer. Check out our other courses we offer:
What Skills Will you Learn?
There is no shortage of skills you can learn in our Medical Receptionist Courses. These skills are what most employers seek from their staff. Equip yourself with the knowledge to help everyone that comes to your office and successfully complete your office duties.
Communication Skills – Learn how to communicate face-to-face with clients. This course will teach you how to present yourself in a professional manner. You will also learn how to present yourself during meetings and presentations.
Administration Skills – As a receptionist, most of your duties will consist of you doing filing and admin duties. These courses will teach you how to fulfill these admin duties to the best of your ability. Keep track of important documents which will allow the office to run more smoothly.
Management Skills – Managing the front desk means that you are the first person who clients and patients see. This means that the office needs to be managed in a stress-free manner that showcases your leadership skills.
Organisational Skills – When dealing with a lot of paperwork, you need to be organised and ensure that everything is in its proper order. Organisational skills makes your office duties easier to manage and saves you a lot of time.
Basics on Medical Practice – With these courses, you won't only learn the skills needed to be a successful receptionist. You will also learn the basics of the medical field. This will help you record paperwork correctly, as well as help clients with their queries and referrals. 
Is This the Right Career for me?
You may be wondering if this is the right career for you. Well we are here to help. There are some things to consider when deciding whether or not you should pursue a career in this field. To start a career as a medical receptionist, you should:
Enjoy helping people
Have the ability to work in a fast-paced environment
Ensure that there are office supplies
Dress professionally and speak in a clear manner
Help patients where necessary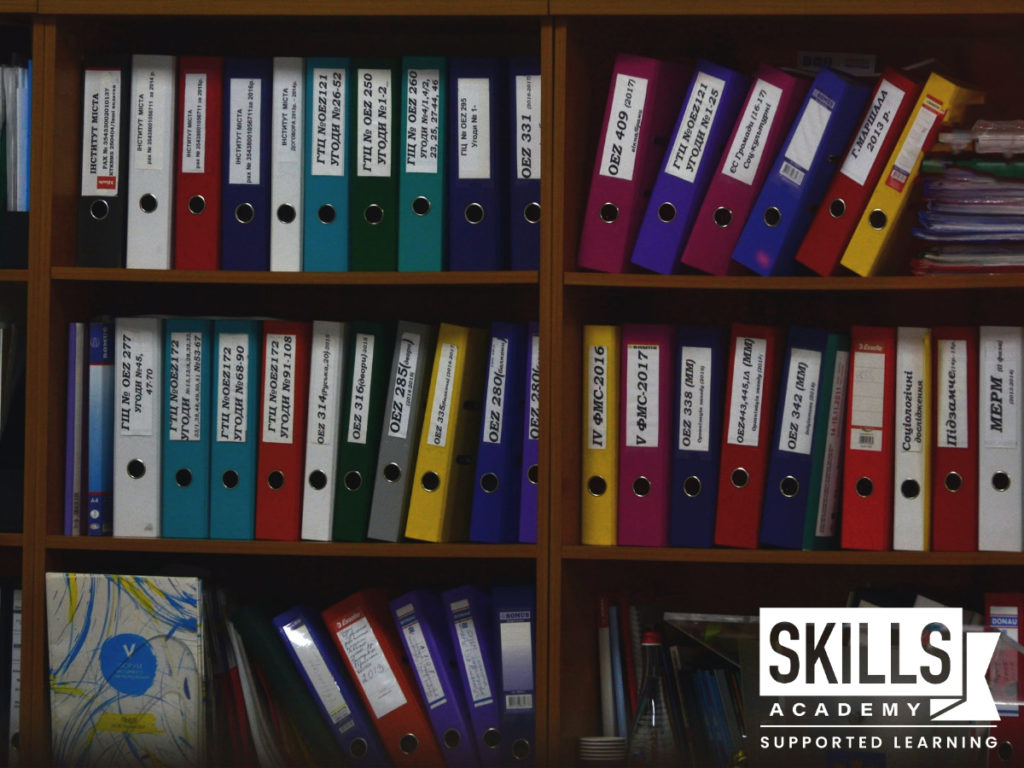 Skills Required to be a Medical Receptionist
Apart from the skills you will learn in our courses, there are also a number of other skills you need to be a successful medical receptionist. These include:
Customer service skills – You need to be able to help everyone who comes to your office for some assistance and queries.
Computer skills – To record documents properly, you need to have basic computer skills to complete daily duties.
Ability to multitask – As a medical receptionist, you need to be able to juggle a variety of tasks all at once.
Flexibility – Some medical practices will need you to work shifts, so you need to be flexible in terms of when you will work. 
Teamwork –  Working with your colleagues completing duties will ensure a productive office environment.
Career Options
The skills you learn in our Medical Receptionist Courses won't just limit you to a job to this profession. The skills learnt in these courses can be applied to a wide range of jobs. These skills can also be used as stepping stones to help you climb the corporate ladder. Your career options include:
Personal Assistant
Secretary
Office Administrator
Admin Clerk
Executive Assistant
How to Become a Medical Receptionist
Starting a career as a medical receptionist is one of the best things you can do for your career. You get to help people every day in a way that could change their lives. It could be the first step you take in working your way up from receptionist to an office manager. Use our guidelines to help you get started.
Get Experience
The best way to learn about a job is to get practical experience in the industry. This allows you to learn the basic skills needed to complete daily duties. There are various ways to get experience. These include:
Become a volunteer in an office environment
Apply for an internship
Start at an entry level position
Improve Your Skills
Advance the skills and knowledge you have. Enrol in our Medical Receptionist Courses where you can learn new skills and improve on your current skills. Do this and more by studying via distance learning.
Other benefits of studying with us include:
No credit checks
Pay only for the months studied with us
Answer the Call of our Medical Receptionist Courses Today!
Don't let this opportunity pass you by. Take the first step towards a successful career by contacting us and one of course advisors will help you through the easy process. You can: 
Call us on 0800 39 00 27
Fill in our contact form for a call back
Last updated: August 6, 2020
Click the button to complete a form and we will contact you to help with any queries you might have