You will have a tutor is waiting to chat to you on the phone, over email or in your online study groups.
Together We Pass in association with Skills Academy offers free online study groups for all of their students.
Skills Academy helps you save time and therefore save money.
Hear What Some Of Our Students Have To Say About Us
4 October 2017
"The registration is super easy and speedy! You don't wait long to get a response, they are really very helpful and the service is friendly."
Gavin Filander
19 October 2017
"The course I did will definitely improve my life; it's something I like and I can work myself up to get a better position. It definitely boosted my self-esteem."
Zanelee Feyt
2 November 2017
" I didn't feel like going further and didn't submit my assignment for a while. I then got an email from the Skills Team reminding me of the reasons I wanted to really start studying"
Jacqueline Carolus
10 November 2017
"Skills Academy is really good at giving advice and finding a way to help their students. My course will boost my career, and I shall recommend them to anyone that wants to study."
Daniel Mugaviri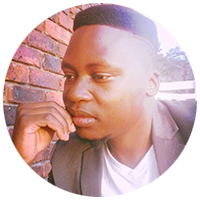 What Career Is Right For Me?
Are you finding it hard to decide which career is right for you? Then please follow the links below to find the advice to help you to make your decision. We have numerous pages with guidance kits and advice to better help you make an informed decision about the career that you want to take on for the brighter future you want for yourself and your loved ones.