Besides the pandemic, South Africans have another enemy they have to deal with – load shedding. And if the year hasn't been stressful enough for matric pupils, many of them wonder if load shedding will affect matric exams. Will students be left in the dark?
WCED Pleads With Eskom
Ahead of the Computer Applications Technology (CAT) practical exams, the Western Cape Education Department (WCED) expressed their concerns regarding load shedding and the examinations. They were worried that load shedding may disrupt the CAT exams, as students need computers to write. 
Last year, the matric exams were interrupted due to load shedding. And the WCED were worried that the same might happen this year. 
Western Cape MEC for Education Debbie Schäfer said 'I urge Eskom to put contingency measures in place to avoid a repeat of last year's disruption. Our matrics have been through enough this year – it is not fair to cause them more anxiety.'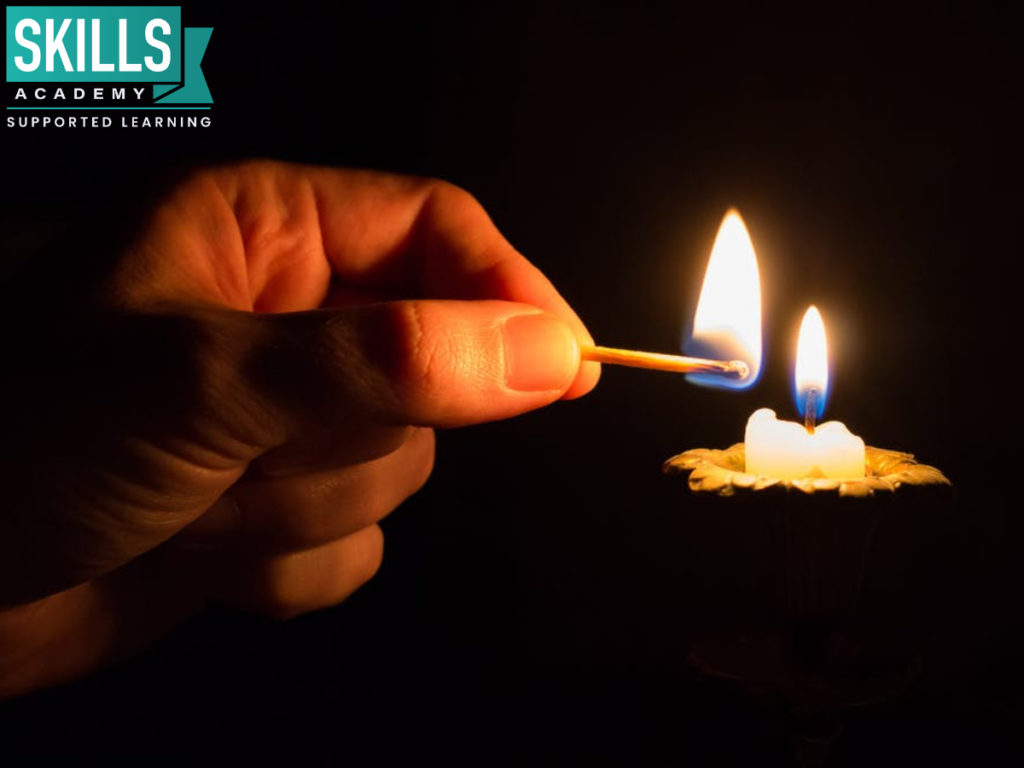 Eskom Promises to Provide Notice
And while load shedding is something the general public and matriculants can't predict, Eskom promises to provide 'timeous' notice if load shedding is to happen. 
"Should load shedding be expected, Eskom will make every effort to provide the department with timeous notification so that contingency plans can be acted upon," Eskom said.
Will Load Shedding Affect Exams?
No load shedding announcements have been made by Eskom as of yet. Besides the CAT exams, all matric examinations are paper-based. With the practical examinations out of the way, load shedding shouldn't cause as much of a disruption. Having said that, load shedding could still interfere with their writing and studies. 
Exam protocols have been put in place if load shedding were to happen. 
How to Check if Load Shedding is Scheduled in Your Area
To check if you have load shedding in your area, you can visit the Eskom load shedding website.
There are two search options available – quick search and advanced search. 
Quick Search
The quick search option allows you to type in a keyword and select the closest option from a pop up list. You can simply search your suburb name to narrow down the search. 
Advanced Search
With advanced search you need to follow these steps:
Select your province
Choose your municipality
Select your suburb
What to Do When Load Shedding Strikes
Unfortunately, load shedding is just one of those things we need to plan for. So when load shedding strikes, we can remain calm and proceed to go on with our daily lives. 
Adjust Your Study Schedule
In most instances, load shedding only takes place for 2 hours. But for matric pupils, every minute counts. That's why it's important to work your way around load shedding schedules. 
Download and Print Your Resources
If your laptop or computer forms part of your exam preparation plans, now would be a good time to reconsider. Try to download and print your resources for your convenience. 
Keep It Charged 
Make sure your cell phone, laptop or tablet are charged and you have enough battery life. A lot can happen in 2 hours, so it's best to keep safe. 
Safety First – Avoid Candles
Instead of using candles, opt for a safer and more modern solution. You can choose battery operated LED lights or emergency lanterns. 
Leave the House Early
On the day of your exam, you might want to leave the house early. Load shedding means traffic lights won't work either, and as a result, traffic may be delayed.
Power Up to Plan Your Next Move 
Make sure you have solid plans for life after matric. Have a look at our courses or look at our careers page to get inspired. Once you've made a decision, speak to a course expert to help you plan your next step. 
Call us on 0800 39 00 27 – it's free
Or fill out this contact form for a call back