If you've ever asked yourself, "Why Study Vocational Courses?", you've come to the right place. Find out what vocational courses are all about and how you can benefit from it. This may be the ideal path to your future career!
What is Vocational Training? 
Vocational training prepares you for the daily duties of a specific trade. It aims to equip you with real skills, and not just theoretical knowledge. This is also referred to as skills development or technical training.
Types of Vocational Training
There are different types of vocational training you can explore. This would depend on your needs, resources and circumstances. You can start at secondary level or after completing your matric.
Formal Education 
Vocational courses can take anywhere from a few weeks to a few years to complete. Some examples of vocational courses are listed below. 
N1 – N3 Engineering Studies 
Want to work as an artisan? These courses will equip you with the practical skills needed. You need to at least have a completed grade 10 to get started. Some popular technical fields includes the following:
Boilermaking 
Electrical Engineering
Fitting and Turning 
Petrol and Diesel Mechanics 
Millwright 
N4 – N6 National Qualifications 
To study these courses, you need matric. On completion, you can apply the practical knowledge and skills you learnt. 18 months of practical experience is needed before you get your National Diploma.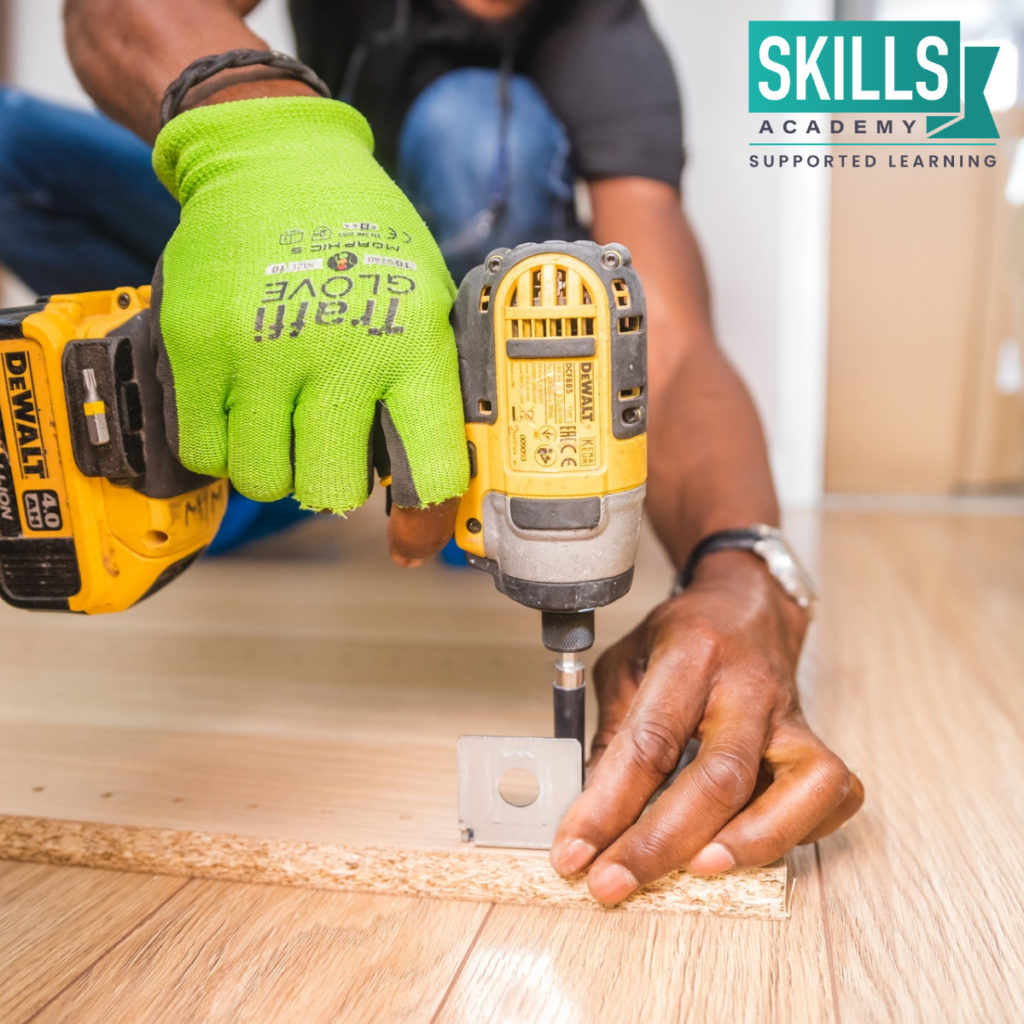 Apprenticeship
Vocational training is often needed to enter a trade profession. Apprenticeships are used to provide this type of training. You get to work alongside skilled professionals in an actual working environment.
Apprenticeships can also come in the form of a learnership. If you are working towards a National Diploma, a learnership will be the work-based part. This gives you the necessary practical experience.
On-the-job Training 
Vocational training can also happen on the job, at the request of your employer. Training can be provided by the company you work for, or a third-party training provider. Some employers will help their employees register for relevant training programmes. This holds tax benefits if they are liable for skills development levies.
Continued Development 
Qualified professionals can also make use of vocational training. Reasons for this include updating or expanding your skill set. The easiest way to do this is through online or distance learning. This gives you the opportunity to study without having to take time off work. 
Why Study Vocational Courses?
Vocational courses are designed to equip you with job-relevant skills. Looking for more reasons to study these courses? Find a list of benefits below: 
Gain Relevant Skills and Knowledge – You get to earn a qualification that relates to your career path. No need to waste any time on learning things that aren't essential to your working environment.
More Affordable –  It's often more affordable than studying at a university. The courses may be shorter, which saves on study costs. It also allows you to start working and earning money sooner. 
Stand out to Potential Employers – Many employers prefer candidates who are ready to work. It saves the company time and money, as they don't need to provide training. This is especially true when it comes to certain positions, such as IT manager. 
Where can I Study Vocational Courses? 
There are a range of higher learning institutions that offer vocational courses. Before you choose a college, do your research and make sure they offer the course you want. 
Private Colleges 
Public TVET Colleges 
Online Training Institutions 
Explore a Different Way of Learning!
Go ahead and explore our range of distance learning courses. Take advantage of student support and benefits. For more information, simply contact our course experts by: