Having your matric certificate provides an endless amount of opportunities. Wondering 'What can I do With my Matric Certificate?' Find out everything you need to know and more right here. Take the first step towards a successful career. 
What you can do With Your Matric Certificate
There are a variety of things you can do with your matric certificate. But the two main things you can do is:
Study
Work
Take a look at your study and work options and start making moves today. 
Study
To most matriculants, this is the safest option. And with good reason too. Advance your knowledge and gain the skills you need to complete daily tasks and thrive in your career.
Find a Place of Learning Suited to You
The institution you choose plays an important role in your education. It influences how you will learn and your course options, so make a wise choice. With your matric, you can study at a:
University – Level up your skills at a university with your bachelors pass. You can study towards your degree, diploma and certificate qualification. Here you will have in-classroom lectures. 
Technikon – Also known as University of Technology. Study towards your degree, diploma and certificate with undergrad and postgrad courses. In-classroom lectures are also offered here.
TVET College – Also known as FET colleges. You will learn industry related skills, making you more employable. Learning takes place in the classroom, online, as well as an on-site practical.
Distance Learning – Study from the comfort of your home, saving you time and money. Here you have a variety of courses you can study with the help of tutors and online study groups.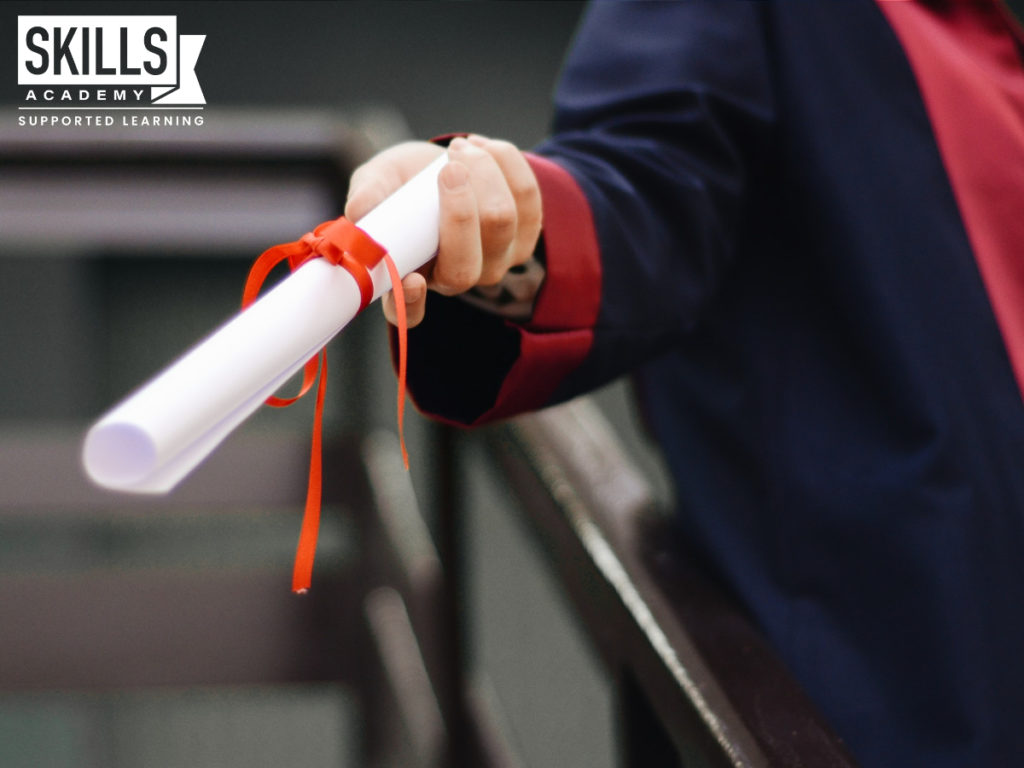 Courses you can Study With Your Matric
When you have your matric, your further study options get raised up a notch. Your matric pass and symbols play a part in which courses you can enrol to. With your matric, you can study:
National Diploma Courses
Become the best of the best with our accredited nated courses. There are 3 levels. With each level completed, you will receive a certificate. Complete all 3 and get your national diploma in:
Accounting Courses
You don't need matric to study accounting with us, but don't write it off just yet. It is a tough career to get into. So use our accounting courses as a stepping stone to an accounting career.
ICB
Our Institute of Certified Bookkeepers (ICB) courses will teach you all the business and accounting related skills you need. Learn the tricks of the trade and upskill your skills.
CIMA
Become part of the largest body of accountants in the world. Chartered Institute of Management Accountants (CIMA) courses will teach you the skills you need to be a management accountant.
Work
If you want to gain the experience you need to advance your career, getting a job is a great idea. Learn practical workplace skills and get on the job training. Use your matric to get an:
Internship
Get a foot in the door of the career of your dreams. Internships will teach the skills you need related to your work and industry. They can range between 3 months to one year long.
Entry-Level Job
We all want the corner office. So get an entry-level job and work yourself up to the career you want. There's a range of entry level jobs available to those who have matric. So make your pick.
Where can I get a job With my Matric?
So you want a job, but you don't know where to start? Well we are here to help. Use our guidelines below and get a job with your matric certificate.
Sign up to online job sites
Check out social media for vacancies
Attend job fairs and connect with recruiters
Network with family and friends
Make Your Matric Certificate Your Ticket to Success
Take the first step towards your goals. Study with us and reach success with us. Contact our course experts and study with a college that cares. You can:
Call us on 0800 39 00 27
Fill in our contact form for a call back