Looking for the signs that a job interview went well? This may not always be an easy thing to pick up. Luckily, we are here to help put your mind at ease! Learn all about the signs that indicate that you have a good chance of being hired for that dream position. 
Signs That a Job Interview Went Well
After going through an interview, it's normal to wonder if you had done a good job. While there is no way of knowing for sure, you still look for an indication. Here are some positive signs that may mean that your interview went well. 
It Went Longer Than Expected 
While there are many factors that can affect the length of an interview, it usually shows that the hiring manager has taken an interest in you. Be prepared to share how your skills and experience are best suited for the job. 
They Say That you Seem Like a Good Fit 
Sometimes a recruiter will mention that you sound like a good fit. They may even say that they are excited about the qualifications you have. It's also a good sign if they talk about what the next steps of the hiring process is. 
The Interviewer Appears Excited 
If the interviewer seems to be in a good mood, that can also be a positive sign. This is especially true if they keep the same attitude throughout. If they discuss any personal topics such as hobbies, they may be trying to get to know you better as a person. 
They Ask if You're Considering Other Job Opportunities
Sometimes a hiring manager will ask if you are interviewing with other companies. This can often give you a clue about the success of the interview. Chances are they are assessing whether they should act fast and make you a job offer before it's too late. 
You're Asked How Soon you can Start 
It's often a good sign if an interviewer asks how soon you can start. This is especially true if it happens at the end of the interview. Be honest. If you need to give your current employer notice, mention that. It shows that you are professional. 
They End the Interview With Specific Details
Pay close attention to the way your interview ends. If they finish the meeting with a specific time frame, you can expect to hear from them on that date. They may even tell you to expect a phone call from the hiring manager and give you the name of the person.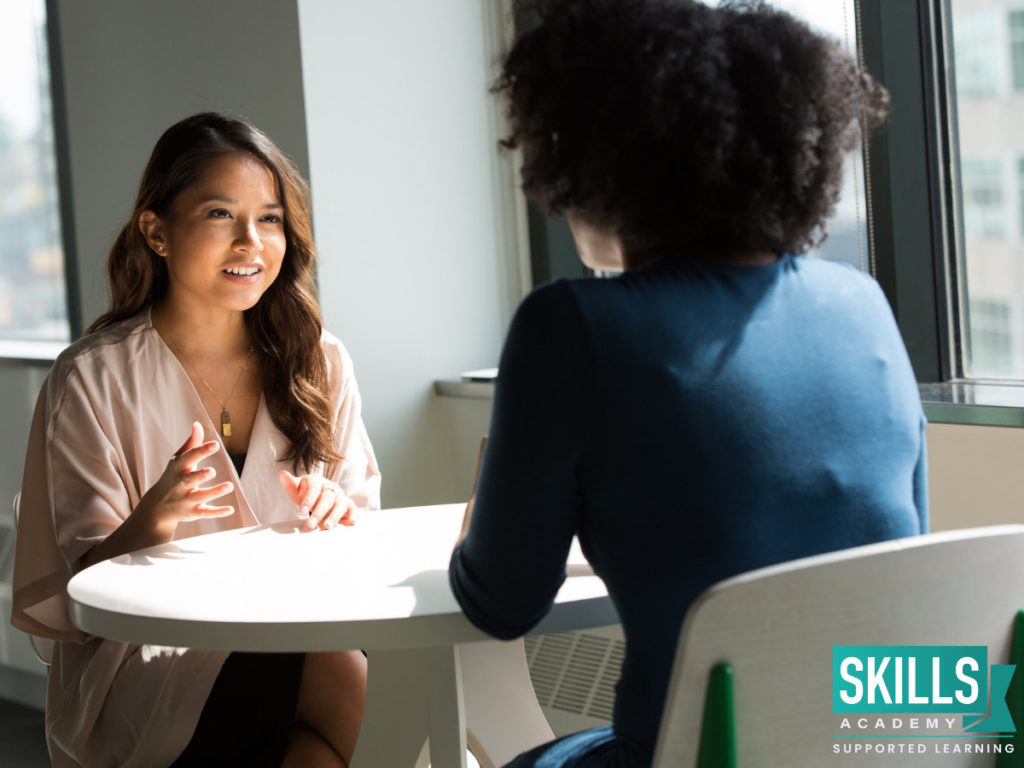 How can you Tell if an Interview Went Badly? 
No-one wants to experience a bad interview, but unfortunately, it does happen. Maybe you didn't prepare well enough, or one particular question threw you off. Many candidates tend to blame themselves, but it isn't always their fault. Here are some signs that your interview didn't go well: 
The interviewer displayed negative body language 
Your interview was cut short 
The interviewer seemed distracted 
There was a lack of enthusiasm and interest 
Little to no eye contact was made 
No next steps are mentioned 
What to do After an Interview Goes Well
If you really feel like your interview went great, there are some steps you can take to increase your chances. Be proactive. Don't just sit around and wait for a phone call. Here are some tips to follow. 
Write Down Important Things you Discussed 
After your interview, take the time to write down a few important things that were discussed. This will help, in case you need to refer back to it at a later stage. 
Send a Thank-you Note 
Write a thank you note and send it within 24 hours of your interview. Mention how much you appreciate being considered for the position. 
Write Down One Reason Why You're Excited About the Job 
Identify one thing you're most excited about regarding the position. It could be that you've always wanted to work for that company or that it fits your background and skills. 
Follow Up 
If you're still waiting for a response one week later, be proactive by sending a follow-up letter. Start by finding out what the next steps are and end by mentioning your interest in the job.
See the Signs for Yourself! 
Improve your workplace skills with our range of distance learning courses. To learn more, simply contact a course expert by using one these options: