Enrol in our Tourism Management: Comprehensive Certificate Course and learn exciting yet valuable skills that will make you a skilled employee in the tourism industry.
Our Tourism Management: Course Certificate will teach you how to be a skilled employee in the tourism industry. Enrol with us today and kick-start your career.
If you love working with people, or enjoy travelling, then tourism is the perfect career for you. This course is perfect if you wish to learn the basic knowledge about tourism.
What is a Travel Consultant?
Much like travel agents, travel consultants plan tours and vacations for tourists. This includes booking accommodation, planning itineraries, as well as travelling.
Yet, unlike travel agents, travel consultants sell their own packages. Travel agents sell the packages of other tour companies.
They use their knowledge of the travel industry and come up with personal experiences for their clients to enjoy. They also have the same clients who will often go to them for their services.
Benefits of This job
Travel consultants help their clients get the best possible deals and experiences. Yet there are many advantages you can enjoy while in this field. Below are some of the many benefits of being a travel consultant.
Contacts Around the World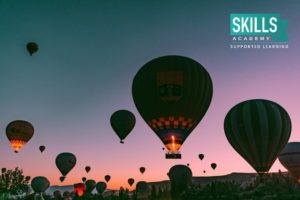 As you plan your packages and trips for clients, you start using services that offer the best amenities to you. When you use the same services, they become valued contacts.
Continuing to work with them can allow you to offer each other deals. You will thus be able to network and have contacts world wide to have a better range of resources to choose from.
Higher Income
You can have your own personal clients as a travel consultant. So the profit made will be yours. Also, with quality services provided, you can increase the price of your packages.
Possibility to Travel
Want to know if your clients will get the quality service they pay for? Why not go and check out the places yourself? You can see what places and services to add in your packages while travelling around the world.
Build Relationships
When you offer excellent services, your clients will be coming to you over and over again. This way, you build valuable relationships with existing clients. In turn, they will recommend you to family, friends and prospective customers.
How to Become a Travel Consultant
Want to become a travel consultant? Well we've got the courses for you to make your dream of becoming a travel consultant a reality. Skills Academy offers excellent tourism courses that will give you the skills needed to become successful in this field.
Skills Needed in This Field
There is a wide variety of skills needed to be a travel consultant. These skills will allow you to grow and be successful in this field.
Technical Skills
These are all the skills you gain through experience and exposure in this field. Technical skills include:
Research skills
Customer service skills
Ability to prepare itineraries
Be able to set up budgets
Ability to network
Excellent computer skills
Soft Skills
These skills are the qualities needed to be a successful travel consultant. These include:
Interpersonal skills
Good communication skills
Organisational skills
Listening skills
Resourcefulness
Salary of Travel Consultant
You can earn a decent salary while working in this field. The average monthly salary of a travel consultant is R13 963. A junior travel consultant can earn up to R9 032.
These salaries depend on your level of experience, as well as the company you are in. With dedication and experience, you will be able to earn those salaries faster than expected.
Author: Charnell Ward
Last updated: May 04, 2020