Our Events Management Courses are a great way to gain the knowledge and skills to plan amazing events. You'll learn how to use your creativity and make every occasion special.
Step down the aisle with our Wedding Planner Courses. Top off your career with skills that ensure a successful career planning picture perfect weddings.
What Does a Party Planner do?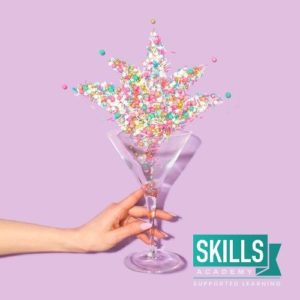 Party Planners organize and execute special affairs. They are in charge of creating the most memorable weddings, birthday parties and anniversaries assuming various roles, depending on their clients needs.  
From securing venues and drawing up creative plans for the party, they are the key to any successful bash. Researching is important for any event and they assume all responsibilities for planning a party. When the party is done and the guests have gone home they stay on site to make sure the space gets cleaned up. From ordering food, sending out invitations and research –  they do it all! 
Party Planner Skills
Want to make sure this is the right career for you? Tick off the following checklist to find out:
Creativity 
Clients will come to you to plan the party of their dreams. As a party planner you will have to think out the box. Especially if your clients have big dreams on a budget. You will have to use your creativity to work in your set budget and still make the event a success. 
Communication Skills
Most of your work will be people-based. It is important that you can communicate professionally with clients and other colleagues.
Networking Savvy
The party planning industry is mostly people-driven. You'll have to build relationships with other professionals like DJ'S, Photographers and Caterers. Networking is very important to the success of your business. 
Basic Understanding of Events
You should have an idea on how to make a floorplan, how long dinner service will take and how many people can fit into a room. You should have an understanding for the basic needs of bands and DJs, florists and catering staff. Improve on these skills by studying one of our Events Management Courses 
Dedication to Client Service 
Your clients will come to you with the craziest ideas. It's your job to make it happen. You will have to make sure your clients feel at ease. Showing your clients you are dedicated will make them trust you. 
How Much Does a Party Planner Earn
According to Indeed, the average party planner gets paid R16 000 per month in South Africa. Once you establish loyal clients  through networking your estimated salary could increase. The Party Planning industry is growing at a rapid pace – there is plenty of room to grow. 
How to Become a Party Planner 
There are no special requirements for becoming a party planner. However, official training always increases your chances for success. Skills Academy offers Events Management Courses through distance learning. This means you can build up your portfolio and gain real life experience while getting official training. Giving you an edge in a very competitive market! 
Benefits of Becoming a Party Planner 
Like any career, party planning  isn't all fun and games, but it is still a rewarding career.  You get to meet new people, travel and make your clients dreams come true. Here are a few benefits for you to consider: 
Live out Your Creative Dreams
How many other jobs has the perk of planning parties all year round? You'll get to plan the perfect Disney themed kiddies parties. Or maybe your clients want an all white party? It will be up to you to make your clients' dreams come true. With your creativity and hard work the possibilities are endless!
The Satisfaction After Every Event 
It's the end of the party. You've been up since 6am trying to create the perfect party and all the guests are raving about the party of the year! From the food, music and ambiance – your party has been a success. You can go to bed happy knowing  you'll receive an email the next day from a very delighted client. 
Your Clientele Will Increase
Want to know what the best type of marketing is? Word of Mouth! After every successful event prepare to get a hoard of new clients who have been impressed by your skills. 
You're Always Meeting new People
If you're a people person this career is for you! Not only will you meet new clients daily, but you'll also be able to collaborate with new people through the planning process. Everyone you meet at a party is important as they could potentially become future clients. 
Travelling
Once you've built up your portfolio you'll be getting calls from clients all over the country – or world. You'll get to see new places, meet new people and plan impressive parties as part of your job! Not much sounds better than that. 
With so many benefits what are you waiting for? Sign up for our Events Management Courses 
Ready to Be the Life of the Party? Enrol in our Courses Today!
What are you waiting for? Get in contact by calling us for free on 0800 39 0027
Fill out the Online Contact Form
Author: Andrea Petersen
Last Updated: August 18, 2020