Did you know that you can further your studies and still get quality education even if you've never finished matric?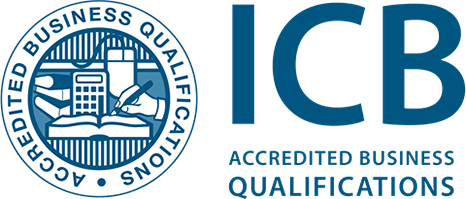 We in partnership with the ICB offer students the chance to reclaim their lives. Get quality education and a chance to kick-start your career. Go after your dreams and get the job you want with the qualification you deserve.
What is the ICB?
The ICB is the Institute of Certified Bookkeeping and they are a professional, independent examination body for business and accounting courses. Students can choose to study any one of their five programmes to enjoy a successful career in commerce. They are responsible for issuing over 25 000 successful qualifications over the past 5 years. And students can enrol to study for their courses through any one of their training providers. 
Are ICB Courses Accredited?
The ICB is registered to offer accredited courses to help students obtain business skills. Once students complete their courses, they will receive credible qualifications. The ICB is also appointed by the QCTO (Quality Council for Trades and Occupations) as a Quality Assurance Partner. They are authorised to conduct examinations for a number of registered qualifications that follows the NQF (National Qualifications Framework).
Still not convinced? All the ICB training providers are accredited by DHET (Department of Education and Higher Training). Training providers need to pass a number of requirements to pass accreditation. 
What Qualification Does the ICB Offer?
If you're looking for a credible course, it doesn't get any better than receiving a national qualification. All ICB qualifications are nationally recognised. Depending on the level of course you enrol for, you can get one of the following:
National Certificate
Higher Certificate
National Diploma 

What Courses Can I Study?
The ICB offers 5 study programmes you can choose from. All of these courses prepare you for a career on accounting, finance and business. 
Financial Accounting – Get started with a grade 10 and gain knowledge and practical skills in accounting. This course will prepare you for a career in bookkeeping, accounting or finance. 
Office Administration – Consider yourself an all-rounder? Put your people skills and interest in finance and business to good use. This course has three levels you can complete. 
Entrepreneurship – Make money moves and start your own business. But first you need to know the basics. An entrepreneurship course would be a good starting point. 
Business Management – Get inside knowledge on how to successfully run a business with the ICB Business Management programme. You will learn about legal practice, HR and more.
Public Sector Accounting – Lend local government a helping hand. This course will teach you how to produce high quality financial statements and conduct internal audits. 
Reasons to get an ICB Qualification
ICB qualifications are accredited, nationally recognised and can give you the business skills you need to succeed. There are quite a number of reasons you should consider getting an icb qualification. For one, this professional qualification will give you reason to brag. 
Study Without Matric
Feeling resentful because you never finished school or received the results you had hoped for? Consider this your second chance. Skip going back to school and enrol for a course that will teach you all there is to know about business and commerce. Our ICB students get free access to our online study groups and support from our academic staff. 
Earn a National Qualification
Get a qualification that is nationally recognised and allows you to further your studies. ICB courses rank on the NQF. If you want to further your studies elsewhere, you may do so and you can even gain credits for each course or subject you have completed. 
Make Your CV Stand Out
Stand out from the other candidates and make sure you land the job. There are a number of reasons a ICB qualification looks good on your CV. The first being that obtaining any qualification through distance learning will land you bonus points. These courses also have a good reputation in the industry and recruiters recognise them.
How Does ICB Providers Support my Studies?
The ICB has a solid reputation and they associate with some of the best in the industry. While we can't speak for other institutions, we offer our students world class service to help make their studies a little easier. 
Excellent Student Support
We pride ourselves in the service we give. And because of that, we are known for our response rate. In fact, if our students send a study-related query before 3pm, our academic staff works hard to get to them before the end of the work day. 
Access to Student Portals
Need a one stop place where you can access your timetables, study material, and other resources? You can do all this on the ICB student portal. All our ICB students have access and they can enter using their username and password. 
Online Study Groups
One of the downsides of distance learning is that you won't get to see your classmates. But we are constantly working on improving our learning experience, which is why we have online study groups. Our students get access to Together We Pass (TWP) study groups. Here they can chat to and work with other students. 
Earn Your Credibility
Get qualified with us today and kick-start your career. This course will help you gain sought after skills that will make you a key player in the industry. Our helpful course experts will talk you through our easy registration process:
Call us for free on 0800 39 00 27
Or fill out this contact form for a call back