Excited to find out what the ICB results 2021 will be? We know we are. Study hard and when the results are released, we will have more than a few reasons to celebrate.
ICB Results Release Date
The ICB 2021 results will be released on different dates as not all exams are written on the same day. To keep track of exam dates, use the ICB 2021 exam timetable to prepare. Note down your exam dates and create a study schedule that can help you the right way.
Paper Based Exams Release Dates
Please note: Paper based exams will start at 09:00. The ICB release date for paper based exams are as follows:
Online Exams Results Release Dates
Don't forget, all online exams start at 13:00. Keep track of the online exams results release dates below:
Recognition of Prior Learning (RPL)
ICB recognises all relevant qualifications you have studied before starting your journey with them. Your marks and qualifications could allow you to qualify for an exemption. ICB will however, require you to complete and submit your PoE of RPL. Release of RPL submission results are as follows:

Where to Find the ICB 2021 Results
Not sure where to find the ICB 2021 results? We've got you covered. Check out the ICB Student Portal to find your results. Follow our guidelines below and to get your results.
If you are a classroom based student, your results will be sent to the college. If you are a distance learning student, your results will be emailed to you. But if you can't wait to get your results, the student portal will be your best option.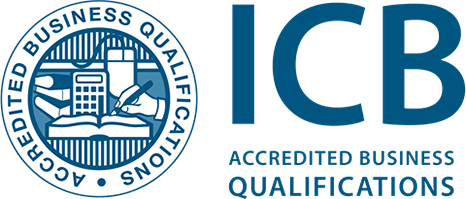 Important ICB 2021 Information
There have been many changes in the world of ICB. From discontinued ICB programmes, to its updated ICB 2021 fees list. For more information on all things ICB, check out the ICB 2021 prospectus brochure to stay updated.
Important information:
All students (classroom and distance learning) can write online exams. Classroom students just need to ensure that the subject they are writing will be assessed online as well.
Due to Covid-19 protocols, there is limited space for paper based exams. So not all venues will be open to write.
Keep track of the cut-off dates for entries for all exams you want to write.
How to Register for the 2021/ 2022 Exam
So youre all ready to write the exam? That's great! All ICB exam registration takes place online. Pay the registration fee and the fees of the subjects you will be assessed on to claim your seat at the exam. The annual registration fees for 2021 is R380. 
Ace Your ICB Exams With us
Become a finance professional and take the world of business by storm with your ICB qualification. If you have any questions or queries, feel free to contact us. Our course experts are always ready to help. You can:
Call us on 0800 39 00 27
Fill in our contact form for a call back