Completing high school is a milestone we all want to achieve. Yet no matter how hard you try, things don't always go according to plan. Sometimes life happens, and we have to quit school. But a closed door doesn't mean a missed opportunity. Find a window and hop on to a new path. Check out what are your options after dropping out of high school right here.
Understand Your Reason for Dropping out of School
Whether it happened years ago or you're new out of school, dropping out is never an easy decision. Before you can settle on an option, you need to understand your reason for dropping out. This will help you understand what you want in life. 
Some of the most common reasons for dropping out of school includes:
Bad Decisions
To Earn an Income
You're not Learning the Knowledge you Want
No Motivation
Bad Decisions
"You don't need matric". Remember back in the day when you heard those words. You thought entering the working world with only your grade 10 is a great choice. But after all these years, you want to further your studies and get a qualification. 
What are my Options? 
The great thing is, we have a list of courses you can study without matric. They are skills-based courses, and will help you get the knowledge you need to move up the corporate ladder. Some of these include:
But those aren't your only options. If getting your matric was always your goal, we've got you covered. Our Adult Matric Course will help you achieve your matric from the comfort of your home.
Benefits of Furthering Your Studies
Choosing to further your studies is one of the best decisions you can make. And with all the advantages of studying further, it's a win-win situation. Some of the many benefits are:
Getting a qualification from an accredited college
Higher chance of getting employed
Studying from home
Excellent student support when you study with us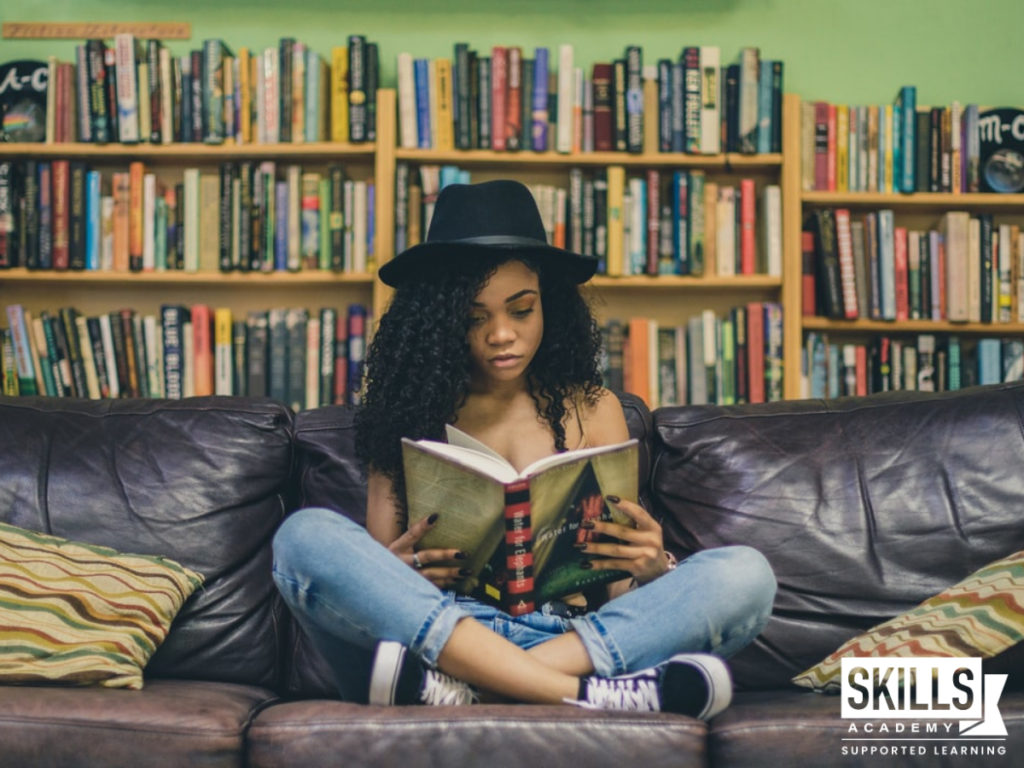 To Earn an Income
Times are tough. And seeing your loved ones suffer is heartbreaking. So your only way out was to drop out of school to help your family. Yet completing your studies has always been an option. Wondering what to do next? We're here to help. 
What are Your Options
Get the best of both worlds right here. With us, you can work and study at the same time. That's right! When you study with us, you can have a full-time job and study on your own time.
Benefits of Studying Part-time
Studying part-time may seem scary. But with dedication, commitment and our excellent tutors, it is possible. And the benefits of studying part-time with us will outweigh the disadvantages. The benefits of studying part-time are:
Earning an income
Gaining work experience
Studying on your own time
Having a full-time job
You're not Learning the Knowledge you Want
You know what you want to do in life, and feel like you're not learning the knowledge your career needs. So you decide to drop out of school, much to the horror of your family. But don't worry, we know just the thing you need.
What are Your Options?
Just because you dropped out of school, doesn't mean you have to stop learning. If you want specific skills for your career, skills-based courses are right up your alley. You can study these via TVET College and distance learning. 
TVET College
If practical workplace skills is what you want, then here is where you will get it. These courses are made up of classes and practical training. Once you have completed your classes, you will complete a practical on-site, within your chosen industry. 
Distance Learning
Want to study from home? Well here your chance. Distance learning courses allow you to study right at your doorstep. Our courses are designed to help you get a job with the most popular careers in mind.
Benefits of Skills-Specific Courses
Skills-based courses focus on teaching you the skills you need to perform basic duties at work. Depending on the programme you study, you can also gain a qualification equivalent to your matric. Other benefits include:
Gaining industry-specific skills
Learning practical skills
Helps you become workplace ready
No Motivation
Too cool for school? Checked out the scene and decided that it isn't for you? Or you simply have no motivation to hit the books? Whatever your reasons may be, you decided to drop out and spend your days at home till you find something better to do.
What are Your Options?
The reality is, without education, you won't have many options. You'll be left searching for work in an unforgiving world. We understand. Planning for your future can be scary, and can leave you feeling confused. If you're not sure about your career path, you can always take a gap year.
Benefits of Taking a Gap Year
A gap year isn't about lazing away at home. It's an opportunity for you to take control of your life in a productive way. Taking a gap year offers you a world of possibilities. These include:
Taking the time to travel
Job shadowing to find your career path
Finding yourself and where you want to be in life
A World of Opportunities at Your Feet
Dropping out of school is not the end of the road. You have a world of opportunities waiting for you. Find out which path you want to follow. And once you're sure, we're ready to help you reach your goals. For more details, contact our course experts today. You can:
Call us on 0800 39 00 27
Fill in our contact form for a call back