Does creativity flow through your veins? Find out how to turn your creativity into a career with Skills Academy! 
How is Creativity Defined? 
Creativity can be defined as the ability to think about a task or problem in different ways. It can also be described as using your imagination to generate new ideas. If you are creative, you tend to look at things from a unique perspective. 
What Skills do I need for a Creative Career? 
There are a few creativity skills that you can practice to become more creative in the workplace. They can become effective in helping you think differently when they are used together. They include: 
Making Connections
When you are creative, you often find connections between different ideas and use those connections to solve a problem. Sometimes these connections happen when you aren't actively thinking about the problem. Being in a different environment or experiencing something for the first time can create a connection that helps you view things differently. 
Asking Questions 
You may wonder why you do things a certain way, or follow specific rules. Being creative sometimes allows you to challenge accepted or conventional wisdom. Some rules may no longer be relevant, but everyone is doing it. This gives you the chance to look for better ways to do a task or improve a certain procedure. 
Making Observations 
You can discover new ways of doing things just by observing the world around you. Watching how people work can inspire you to think of ways to help them be more efficient. People use different approaches to do similar things. Paying close attention to how people use products or services can help you see how well they function. 
Networking 
Creative people often enjoy networking with people who are diverse. Being around people from different backgrounds can expose you to new ideas. This can inspire creative thinking. Talking and working with people view the world differently can help you gain new perspectives when working on new projects. 
Experimenting 
Bringing out your creativity can help you experiment. It doesn't matter how unusual an idea might be, a creative person is willing to test it out. This is a chance to see if it works or needs to be improved. To develop this skill, you need to keep working on a problem. Adjust and rethink your idea until you find a solution.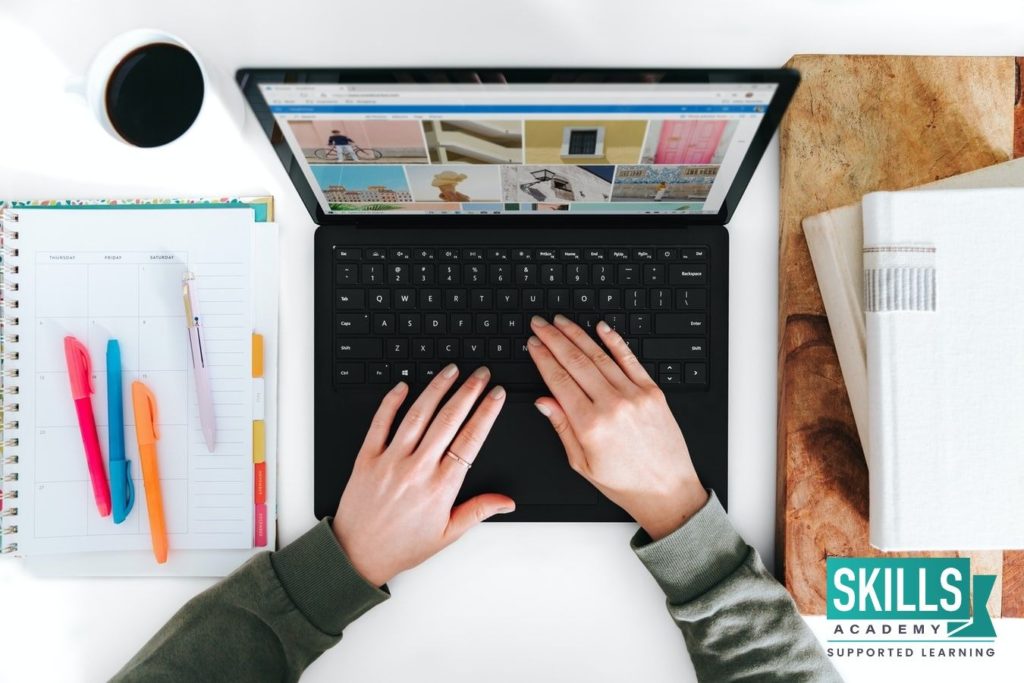 Can I Improve my Creative Skills? 
There are a number of activities and exercises you can try to help improve your creativity. Take a look at some examples below: 
Use a sketchpad – Drawing or writing down your ideas can help you process information. If you are listening to a lecture, sketching something relevant to what you are hearing can help you remember things that were said. 
Read often – Reading is just one way to mentally exercise. For example, exploring fictional stories can introduce you to interesting creative concepts such as storylines and characters. Another way to exercise your brain is by playing games or solving puzzles. 
Write – Writing encourages you to think critically about your daily experiences and ideas. Use a journal to record your thoughts at the end of each day. This is a great way to analyse your thinking and exercise your mental abilities. 
Exercise – Taking care of your mental and physical health can help put you in the best place to practice your creative thinking. Adding regular exercise to your routine, even just for 20 minutes, can help you work better. 
How to Turn Your Creativity Into a Career 
Being a creative person might come easy to you. Most of the time it starts out as just a hobby. But it's possible to turn your creativity into a career. Find out how here. 
Become an Interior Decorator
Do you enjoy making different spaces look beautiful? Becoming an interior decorator might be the perfect job for you. Start small by decorating your own house. Once you've had some practise, offer your services on social media. To improve your skills, consider doing a course. 
Skills Academy Related Courses: 
Create Your Own YouTube Channel
Are you good at communicating your ideas to others? Then why not start a YouTube channel? If you make videos that are entertaining and you build a big enough audience, you could start making money from advertising on your channel. 
Skills Academy Related Courses: 
Become a Photographer 
Do you have a talent for capturing precious moments on camera? Consider becoming a photographer. It gives you the chance to explore an exciting career. You can choose which industry you would like to specialise in. Be sure to advertise your services on social media. 
Skills Academy Related Courses:
Start a Career in Day Care 
Whether it's as a babysitter or nanny, starting a career in daycare as a creative person can give you a big advantage. You will be able to use your creativity to keep the minds of little ones busy and help them learn new things in fun ways. 
Skills Academy Related Courses:
Turn Your Creativity Into a Career With Skills Academy!
Register with us by using one of the options below and speak to an expert: