Wondering if doing an HR course is worth it? The HR industry is constantly evolving and the right people are needed to fulfil various roles. If you want to be a part of the industry, you need to get qualified by studying a related course. Learn How to get the Most out of an HR Course right here!  
Ways to get the Most out of an HR Course
Studying an HR course can open up many opportunities for you. But if you want to be successful in the industry, you need to have a good approach to it. The methods below can teach you How to get the Most out of an HR Course. 
Make Sure That it's the Course for You
Before you commit to studying any course, you need to know what you can expect from it. Start by taking a look at the course overview and what qualification you will receive once completed. This can help you determine if it's needed to develop your future career plans. 
Don't be Afraid to ask Questions
If you don't ask, you will never know. Once you decide on where and what to study, make sure you ask the right questions. Most higher learning institutions would be happy to assist you with any questions you may have before and during your course. 
Attend HR-related Events 
If there are any HR-related workshops or seminars in your area, attend them. They provide a great opportunity to learn more about the industry and network with the right people. You might even meet your potential employer at one of these events. 
Follow People in the HR Industry 
You don't just need to learn from your textbooks. Do your own research on trends and practices in the HR industry. You can also follow well-known HR companies and other influencers on social media sites, such as LinkedIn. 
Practice Your Skills
Apply the skills you learn by working in the HR field. You can choose to volunteer, get a part time job or do an internship. If this is something you are interested in, then studying through distance learning will be ideal for you.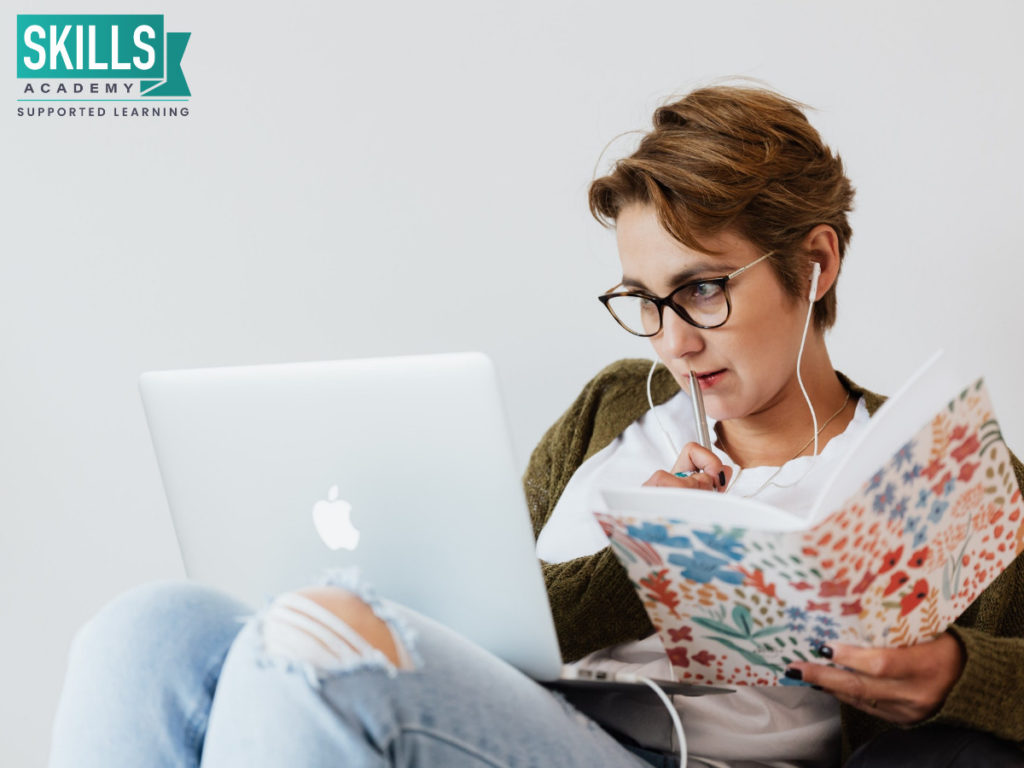 How Long Does an HR Course Take to Complete? 
The duration of an HR course depends on the type of course you are doing. Generally a bachelor's degree will take about four years to complete, while diploma and certificate courses are between 1-3 years long. Short courses on the other hand, take less than 12 months to complete. 
HR Courses Through Distance Learning 
Here at Skills Academy, we offer two Human Resource Management programmes through distance learning. Our courses are taught in English, so you need to be able to read and write in the language. 
NATED (Accredited) 
If you want to add a credible qualification to your name, this is the programme for you! Our NATED HR Management courses are accredited by the QCTO and combine practical with theory. All you need to qualify is matric or equivalent. 
Provider Programme (Skills-based)
Want to get into the HR industry, but don't have matric? No need to worry. You can study our HR provider programme. These courses were designed by us and aim to equip you with valuable workplace skills. All you need to do is submit your assignments on time. There are no exams. 
Related Courses: 
Why Choose a Career in HR? 
Human Resources is a fast-growing field that offers many opportunities. Most businesses, no matter how big or small, need an HR department. If you are looking for a career that is rewarding and in demand, you should consider HR. 
There's variety – No two days are the same. HR covers a number of different functions, such as hiring new staff and assisting other employees. 
You get to help people – A big part of being an HR professional deals with the training and development of employees. 
Good earning potential – One of the great things about this career field is that there is room for growth. As you climb the corporate ladder, your salary increases. 
Flexibility – You can choose to work for a small company, or a bigger HR firm. The choice is yours. You can also work remotely or start your own business from home. 
Possible career paths:  
How can I Succeed as an HR Professional? 
As an HR professional, you need to adapt to the ever-growing changes in the field. This can be done by improving or developing your skills to keep up with changes to technology. If you do this, there's no reason why you shouldn't succeed in the industry. 
Work Hard 
Like with any job, you need to be willing to work hard to be successful. But you also need to know when to take a break. This is why it's important to learn how to find a work-life balance. 
Don't Make Excuses 
It's your job to take responsibility for your workload. Make sure that you plan accordingly and let your employer know if you won't be able to meet a deadline. 
Learn how to say No 
Helping others with their work is great. But your own work shouldn't suffer because of it. Learn how to offer assistance without compromising your own duties. 
Take the Lead When it's Needed 
Sometimes it's good to take initiative when things aren't clear. Be careful not to step on anyone's toes while offering your help. 
Important HR Skills 
HR professionals are responsible for hiring the right people to work for a business. To do this, they need to have a wide skill set. Some of the most important skills to have are listed below: 
Organisation
Communication 
Clear writing 
Active listening 
Conflict Management
Ethics 
Employee relations 
Policies and procedures 
Decision-making 
Use our HR Courses to Your Advantage! 
We can show you how to get the Most out of an HR Course! Simply contact us by using one of the methods below and we will get back to you: