Many industries suffered during this time. The only way they had to survive was by adjusting to the changes. Here's How Covid-19 Changed the Events Industry. 
How the Events Industry Adjusted to Covid
While higher ups had to find solutions to deal with the pandemic, the general public had to adjust to it to survive. Social distancing and lockdown changed the events industry completely.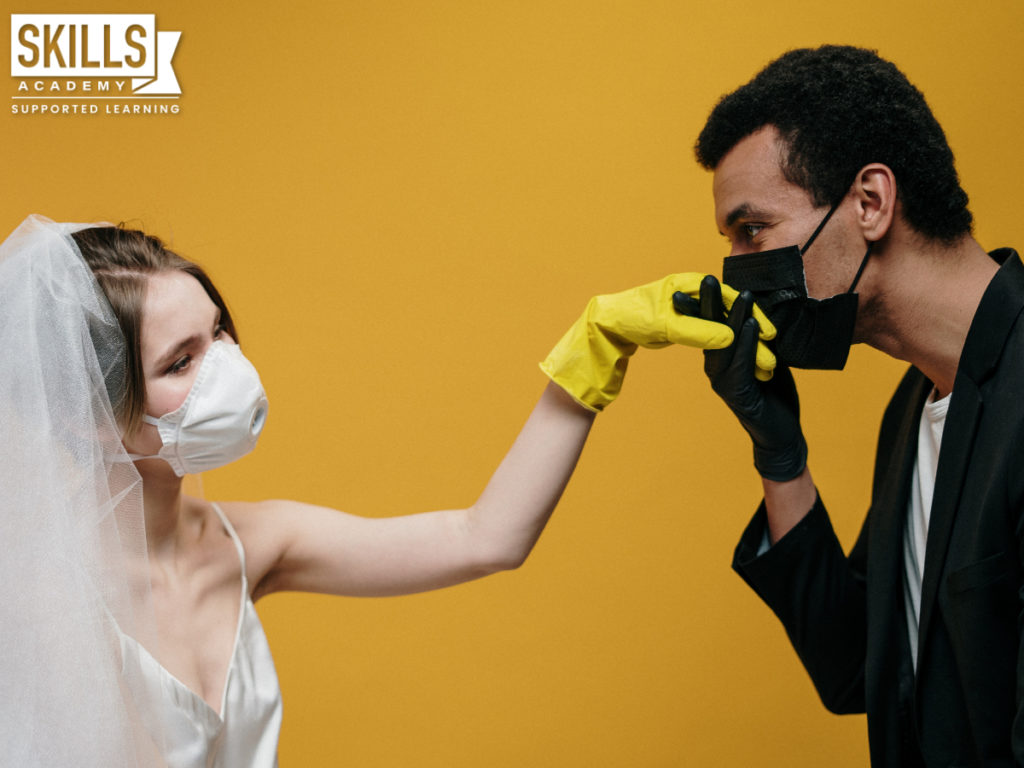 Gatherings Became Small and Intimate
We as a nation are big on family and celebrations. When lockdown was announced, many had to cancel or postpone their weddings and events. Others took the opportunity to invite lesser guests and saved money by planning smaller get-togethers. 
Virtual Meetings 
Money still had to be made and meetings had to go on. That's why the boardroom was traded for virtual meetings. And although the WiFi bill went up, a lot of money that would have been spent on travelling was saved. 
Hygiene and Safety Protocols
Serious protocols had to be put in place to control infections. During the early stages of the pandemic, only a small group of 50 people were allowed at gatherings. Because of covid, many catering companies had to rethink their food services, like buffets, to minimise infection rates.
Customs and Culture Took a Backseat
Traditional celebrations, unfortunately, had to take a backseat this year. Traditions like ulwaluko (rite of passage that marks a boy's transition into adulthood) had to be called off due to covid. These rituals can only continue when the pandemic is under control. 
What Does This Mean for the Future? 
The world as we know it has changed drastically. Does this mean we will stay in our new comfort zone, or will things get back to 'normal'? Here's what we can expect from the future. 
Will Hygiene Standards be Kept? – Health and safety protocols played a major role in our lives. A lot of us will still expect these standards to be kept. Touchless practices at buffets might become the norm. Who wants to touch the same sticky spoon everyone else at the party touched anyway?


DIY and Self-Catering Open for Business – Many people lost their jobs this year. They had to be creative to get an income and provide entertainment for their families during lockdown. A lot of self-catering and DIY projects turned into businesses. From guilt-free grills to sweet treats, the food delivery and catering industry is thriving.


Covid-19 Style Hitching Will Become the Norm – Expensive wedding venues, long guest lists and other expenses prevented a lot of people from saying their "I Do's". Getting hitched during covid became a trend. Why? Because it was far less expensive. Smaller weddings meant less expensive venues and affordable catering.


Falling Back Into Old Habits – So many people are excited to go back to the old way of doing things. Big celebrations, carefree get togethers and partying. Festivals, seminars, meetings and other events have been missed. The adjustments we made, might not be practiced if things get back to normal. 
Open the Industry
While the wedding and events industry changed drastically the past year, there isn't a better time than now to study these courses or enter the industry. While these services are in demand, you could venture into entrepreneurship.
Get in touch with a course expert today to enrol. Call us for free on 0800 39 00 27 or fill out this contact form for a call back.