To get access to all our FREE Course Brochures, simply click on any of the Buttons. Or if you can'f find the brochure you are looking for then simply fill in the form below.
Choosing the Right Career is Essential with our Course Brochures
When you choose a career you have to think about your interests, your talents, your abilities and what you would love to do for the rest of your life. Some people are lucky enough to just know what they want to study, and what career and dreams they are aiming at.
But most students have to choose a career while they are still at school. This is much to early for most people, and it leads to bad decisions.
You can change this! Let us help you figure out what the right career is for You.
Yes, you CAN chance to a career you love and enjoy.
Read our Awesome Course Brochures.
Chat to one of our Friendly Course Experts.
4 October 2017
"The registration is super easy and speedy! You don't wait long to get a response, they are really very helpful and the service is friendly."
Gavin Filander
19 October 2017
"The course I did will definitely improve my life; it's something I like and I can work myself up to get a better position. It definitely boosted my self-esteem."
Zanelee Feyt
2 November 2017
" I didn't feel like going further and didn't submit my assignment for a while. I then got an email from the Skills Team reminding me of the reasons I wanted to really start studying"
Jacqueline Carolus
10 November 2017
"Skills Academy is really good at giving advice and finding a way to help their students. My course will boost my career, and I shall recommend them to anyone that wants to study."
Daniel Mugaviri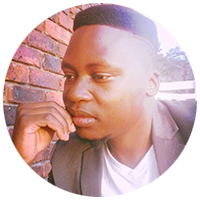 Why Choose Distance Learning as your method of Study?
Distance Learning also know as Home Study or Correspondence study is a method of education that allows students to study anywhere, as there are no classroom-based lectures. It provides greater access to education for students who are unable to attend traditional classes or lectures due to family commitments, a busy work schedule, physical disability, lack of transport, or lack of educational institutions in their area. Courses can be offered at all levels such as matric certificates, diplomas, degrees, and short courses.
What are the benefits of Studying at Home?
Study while earning a salary
All study material is included. Say no to standing in lines or hidden costs you don't know about.
You have access to online study groups. When you get stuck you can either get help from your tutor or other students.
No travel or housing expenses which make it easier on your pocket.
Last Updated: December 17, 2017