This course will give you a comprehensive set of skills that you will use in your job one day. You will learn everything from Events Management to First aid.
This is our second course in the field of Events Management. This will add on to the short course. This course adds on subjects like Customer Satisfaction.
Become an events planner in just 4 short months. With this Events Management: Short Course Certificate you can do just that.
Life is all about creating and experiencing. And you will have the luxury to do both with a career in this industry. But remember, all that glitters isn't gold. That's why our Weddings and Events Courses will prepare you for the tough yet exciting journey ahead. The wedding and events industry is stressful yet highly rewarding. 
Why Should you Study our Weddings and Events Courses?
A chance to put your ideas to work and let your imagination run free – why say no to that? Our Weddings and Events Courses will give you the opportunity to enter a career where you can express yourself creatively. Aside from that, you will also put your people and negotiation skills to good use. 
Help Create Everlasting Memories
The best part of studying Weddings and Events Courses is that you will be part of creating someone's special day. You will help bring their vision to life. This is an important day for them and your services will be cherished forever. Sit down with them, and discuss all the details to help plan a memorable event. 
You can Study From Home 
This course doesn't require you to attend classes. Ever. You can simply study from the comfort of your own home and work through your assignments and study for tests. This will give you more time to focus on your career and your studies. Studying from home will also teach you independence and self control. 
Become Your Own Boss
Depending on which level of study you wish to finish, our Weddings and Events Courses will prepare you for a career as an entrepreneur. Not only that, but there are no scheduled classes for any of our courses. Which gives you time to start building your empire. 
What you Will Learn From our Weddings and Events Courses
There is a lot to learn from Weddings and Events Courses. Luckily for our students, our courses cover subjects that will equip them with skills to perform their daily duties. Once completed, they will be able to:
Manage a team/personnel
Set up an event budget
Negotiate with suppliers
Work out the logistics of each step
Performing proper risk management
Our Weddings and Events Courses
At Skills Academy, we offer Wedding Planner and Events Management Course via distance learning. There are no scheduled classes for any of our courses. Independent learning is encouraged. Each of these courses are skills based, and aims to teach our students industry specific skills. 
Wedding Planning Courses
This course has three levels and allows students to continue their education after each. Once a student has completed all three, they will have expert knowledge regarding the topic. 
Event Management Courses
There are three levels for this course. Students can decide whether they want to learn the basics or get more advanced level knowledge. 
Entry Requirements
Our Weddings and Events Courses are Open Access. That means that everyone can enrol to study with us. No matter what their educational background is. You can even study without matric. So even if you never went to or finished school, you can get the college or tertiary education experience. All that's required from you is that you can read, write and understand English. 
Are Weddings and Event Courses Right for me?
Just like with a lot of other courses, Weddings and Events Courses aren't for everyone. Students need to be truly determined and creative to excel in these courses and the industry. A lot more than choosing flowers and deciding on a colour scheme goes into it.  Students who relate to the following will be perfect for these courses:
I enjoy working and studying on my own.
Solving problems in a creative manner is one of my strengths.
I know what my career prospects are.
The possibility of starting my own business excites me.
This is truly what I am interested in.
Skills you need for Wedding and Events Planning
A lot goes into planning unforgettable events that meet the client's expectations. Do you think you have what it takes to get the job done? To be great at planning weddings and events you will need to have certain skills to enjoy this career. 
Organisational Skills
In the wedding and event planning industry, things can get messy and disorganised really quickly. To be good at your job, you need to be organised and possess excellent organisational skills. You will need to keep records and receipts for all the events you plan. Time management and juggling tasks are also among the things you need to be good at to do your job. 
Creativity
Clients will rely on you to make their vision come to life. This is the one thing that could set you apart from the other event and wedding planners in the industry. You want clients to remember you for your creativity, become returning clients or recommend you to others. 
Professionalism
Personalities will clash. You will deal with picky, indecisive, hard-to-please clients, but that doesn't mean that they don't deserve excellent service. It's important for you to maintain professionalism throughout. 
Problem-Solving
In this business, things don't always go according to plan. This should not be a problem for wedding and event professionals. In fact, they should be able to thrive in situations like this. Wedding and event planners should be able to solve problems in a creative manner and give clients alternatives. 
Weddings and Events Courses in South Africa
Weddings and events are extravagant affairs in South Africa. And if you are looking to get involved in this industry, you will be happy to know that Weddings and Events Courses are offered in South Africa. These courses are often offered by industry professionals in Cape Town, Johannesburg and Durban. At Skills Academy we understand the importance of making studying accessible to all. Which is why our students can enrol for and study our courses anywhere in South Africa with the help of distance learning. 
Why do People Hire Wedding and Event Planners?
Wedding and event planners are skilled professionals that are experienced to work in stressful and demanding situations. People hire their services when they are planning memorable events. Not everyone has the skills, the resources and creativity to organise special events.  Wedding and event planners know what to do and who to call on when things go wrong. Often they work so professionally that their clients don't even notice when things go south. 
People hire wedding and event planners because:
They take responsibility for it all
It helps them work within a budget
They can solve problems when they arise
Paperwork and communication is taken care of
It saves them time to focus on other things
They can come up with creative themes
You can enjoy a stress-free event
What are Your Career Options?
There are quite a few jobs in the industry you will be able to do with our Weddings and Events Courses. This is a highly rewarding career with a chance to earn a handsome salary.
Event Planner – They are responsible for organising professional meetings and events. These professionals are responsible for securing the location, sending invitations, arranging food and beverage, and more.


Wedding Planner –  These professionals are responsible for making a couple's dream day come to life. They listen carefully to the finer details to make sure they don't miss anything. Wedding planners then secure the venue, arrange flowers, decor and more.


Party Planner– Birthdays and other special celebrations often require the support of professionals to help plan. They help choose a theme, and organise the decorations to fit it.


Events Manager – These professionals are responsible for more larger scale events such as concerts and festivals. They manage a team of professionals to help plan the perfect event.
With our courses, hardwork and experience, you will be able to dominate the Weddings and Events industry. Plan unforgettable events that will be talked about for years to come.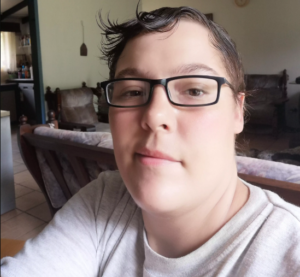 Lenita Pikkie Marais
Computer Course A+
Awesome service, awesome prices, and just awesome people who are there for you no matter what. They go out of their way to see you succeed in your studies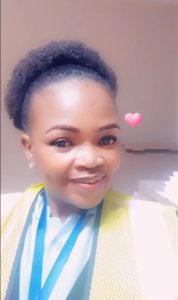 Moloi Patricia malema
Occupational Health and Safety
I would like to give my compliments to all the staff who contacted me during my difficulties and more specifically to Kenneth who convinced me to enroll with skills.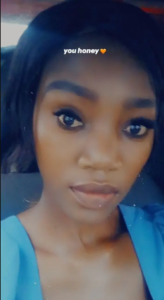 Kelebogile
Early childhood
Skill academy is an affordable college and a good one.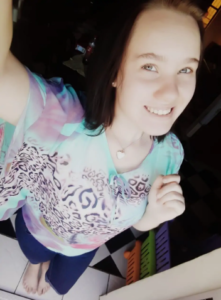 Rochel Nicolene
Adult Matric
They are fast responses when you need feedback or any help or support.
Skills Academy is the word support in every way.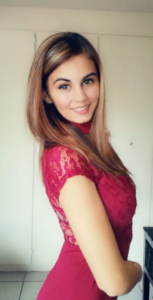 Geraldine
Professional secretary
I will strongly recommend Skills Academy! And you won't regret your choice if you would want to study or do courses through them. I'm very happy with Skills Academy, they respond very quick and are always there when you need help.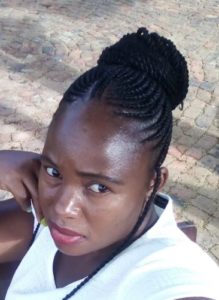 Awelani Jennifer Ramulongo
HR Management
If you want further your studies, Skills Academy is the best online college to study with. You will always feel at home and will not regret it.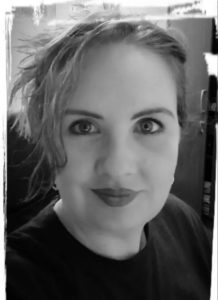 Carine van der Westhuizen
Beauty Therapy
The service is very good with friendly and helpful staff. You have your time to complete your studies. Fast or slow.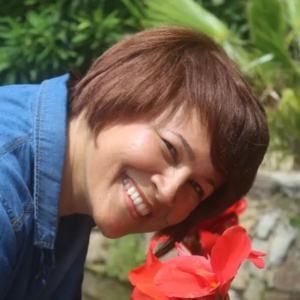 Shahida Dawson
Financial Accounting
If you want professional, efficient and friendly service, Skills Academy is the institution to go to!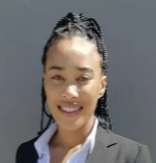 Taryn Duplessis
Beauty Therapy
Excellent college. I don't regret signing up with Skills Academy.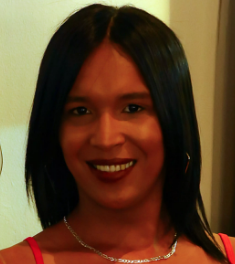 Wilma Kok
Adult Matric
Skills Academy is a good college, as you get fast, efficient and brilliant service. Their staff are very friendly when they are assisting you. They always call to make sure that everything is okay, or ask whether you need help with something.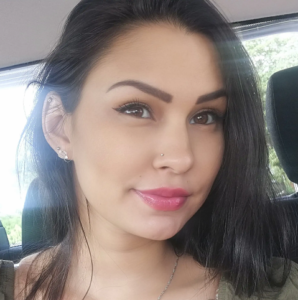 Caroline Govender
Junior Bookkeeping
Skills Academy is affordable and helpful.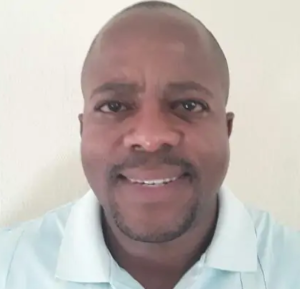 Kebalipile
Crime Investigation
Best academy that gives the best to their students to overcome anything and get the best out of their studies.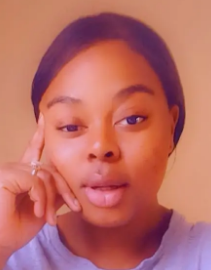 Kholeka Nqobile Xintolo
Child Psychology
You are fast and patient. Very resourceful as help through landlines are always available. Good learning structures with group and team classes. Very consistent and always there when you need anything regarding your studies.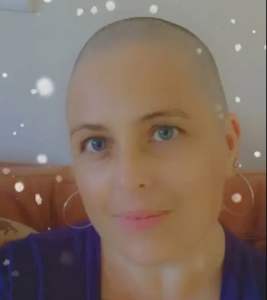 Catherine Harland
Educare N4
Definitely worth it. The courses that are available are great and the service even better.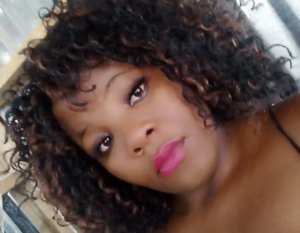 Nonhlanhla Sarah
HR Management
Skills Academy is the best because they give you the best education and they are always there ready to help you in everything that you don't understand.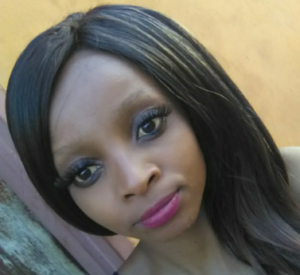 Mpho Vilakazi
Child Day Care
Skills Academy is the best college to study at. They deliver on time, their staff is supportive and their fees are affordable.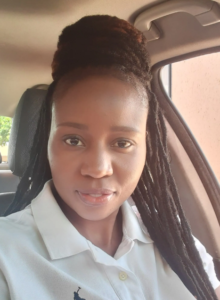 Maria Mokgadi Faro
Educare N6
Good communication, helpful when you need help and the books are delivered on time.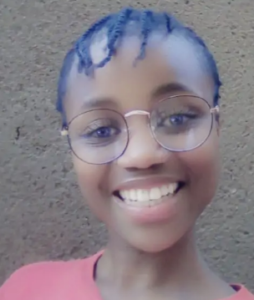 Zandisiwe
IT
Skills academy is very responsive, friendly and patient.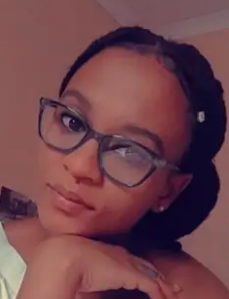 Zanele Kopo
HR Management N6
I would say that Skill Academy is the best online college you can trust and rely on. Due to the support I got from here, I fully recommend the college for anyone else who wish to do online studying.
Sifiso
Interior Design and Decorating
To anyone who would like to improve his/her career, whether you do have your grade 12 certificate or not, Skills Academy is the right institution to improve your career and even your life in general. The reason is that you do everything online, and you can work while studying at your own pace.
You Are Invited to an Event of a Lifetime
Don't be the organiser of your own pity party. Take control of your life and plan it the way you want to. Sign up for our Weddings and Events Courses and enjoy a career that you can be proud of. 
Give us a call for free at 0800 39 00 27
Or fill out this contact form for a call back
Last updated: July 29, 2020
Click the button to complete a form and we will contact you to help with any queries you might have