Supply Chain Managers work closely with the various departments in a business such as planning, purchasing, production, transportation, storage and distribution, and more.
The Supply Chain Management Certificate is a more advanced course. You will learn the basic skills you need to be a Supply Chain Manager, as well as the more advanced skills.
The Supply Chain/Logistics Management Comprehensive Certificate is the most advanced course that we offer. It'll teach you the skills to manage the flow of goods in a business.
What is Supply Chain and Logistics Management?
Supply Chain and Logistics Management is the life force of any business. In other words, it refers to managing all processes that relates to providing goods and services to customers. It involves activities such as establishing consumer needs, sourcing goods, managing the movement and storage of goods, managing inventory levels and pricing products. Good Supply Chain and Logistics Management is vital for a company to function efficiently, and qualified managers are in high demand.
Careers in Supply Chain and Logistics Management
Supply Chain and Logistics Management are essential aspects of any business. Due to this, career opportunities are available at all levels of employment, and there is plenty of room for growth.
Career as a Supply Chain Manager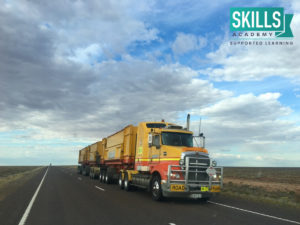 The main function of a Supply Chain or Logistics Manager is to supervise the inbound and outbound flow of goods within a company or organisation. Interested in a career as a Supply Chain Manager? Our Supply Chain Management courses are sure to teach you everything you need to manage the production of supply chain, production and logistics. Some duties may include the following:
Placing orders for goods or services
Making sure that the best supply chain solutions are implemented
Negotiating with carriers to get the best possible rates for the transport of goods
Managing the process of receiving and delivering goods and services
Other Career Paths
In addition to a career as a manager, there are also many other job opportunities available in the Supply Chain and Logistics Management field. These include some of the ones listed below.
Customs Clerk
Makes sure that all documents are in place for the international delivery.
Distribution Manager
Manages the distribution operations within an organisation
Scheduling Clerk
Manages workflows, makes appointments and draws up schedules.
Shipping and Logistics Coordinator
Makes sure that goods are processed correctly through the delivery/warehouse system.
Procurement Manager
Buys goods for the company at the most competitive prices.
What Skills do I Need?
To work in this industry, you need to be well organised and able to work under pressure. Other skills that you need includes the below.
Communication skills
Time management
Problem-solving skills
Flexibility
Technical understanding of the work
Leadership skills
What Supply Chain and Logistics Management Courses are Available?
Skills Academy offers a range of Supply Chain and Logistics Management Courses through distance-learning.
These courses are part of our Provider Programme, which most importantly, aims to help you develop skills that are needed when applying for jobs.
Short Course in Supply Chain Management
Supply Chain Management Certificate
Supply Chain Management Comprehensive Certificate
Interested but don't have matric? No problem. You don't need a matric certificate to enroll for these courses. Just grade 10. You also need to be able to read and write in English, and be 16 years or older.
What Will I Learn?
Firstly, you will learn about the basics of supply chain management, as well as project management. You will also be introduced to Business English, which will help you with your communication skills. Financial management and organisational skills are also part of our Supply Chain and Logistics Management Courses.
Assessments
You will be required to complete the recommended assignments. These assignments are set up to help you through your learning to make sure you understand all the topics covered. Do exams make you nervous? There's no need to worry. You don't have to write any exams to complete our courses.
Benefits of Studying Supply Chain and Logistics Management Courses
Due to the growth of the global economy, the number of jobs in this field is increasing. With the right skills and qualifications, it's possible to work your way up from a junior position to a managerial position within a short period of time. If you are looking for a career that can help you achieve financial stability, this field is a good choice. Some positions even allow traveling for business trips. If you love exploring, studying in this field could help you do so. Love to keep busy by doing new things? A career in this field would certainly be perfect for you!
Why Pick Skills Academy?
Above all, we believe that everyone has a right to study. We offer a unique way of furthering your education through distance-learning courses. This means you can complete your course in the comfort of your own home, at your own pace. There's no need to attend any classes. All study materials gets sent straight to you! Most of our courses are open entry and you will get free access to online study groups. We also offer courses you can study without matric. Our dedicated students support team is always available to help you with any queries. Take advantage of these benefits and more!
Ready to Start Your Career? Sign up for our Supply Chain and Logistics Management Courses now!
Get in touch with us by using one of the options below.
Fill out an online registration form
Call us for free on 0800 39 0027
Message us on Whatsapp at 082 318 8892
Last Updated: May 04, 2020
Click the button to complete a form and we will contact you to help with any queries you might have