The 12-month Occupational Health and Safety Coordinator Certificate is for students who want to create systems and plans to ensure everyone's safety in the workplace.
If you are an aspiring Supervisor or Manager, then our Occupational Health and Safety Representative Certificate shows your employer that you want to and can take on more responsibility and you care for the safety of employees.
Are  you responsible and willing to gain the skills needed for a career as a safety officer? Have a look at our Occupational Health and Safety Courses. Explore the benefits, skills and entry requirements available to you with us.
Why Study Occupational Health and Safety 
You might wonder why occupational health and safety is a good career choice. Occupational health and safety is one of those careers that don't get spoken of much in the mainstream world. That's because it's a job that goes unnoticed, but without its function businesses would be lost and unable to operate. Safety officers play an immense role in the day-to-day operation in a business. Your job will be to ensure that a business meets all health and safety regulations set out by professional bodies.  
Stable Career 
No business can run without a health and safety officer. The safety of employees must be maintained and met. So you won't have to worry about your job becoming redundant. 
Work in any Industry 
Regardless of the industry you work in you will have a job as a health and safety officer. This is  possible because every field needs your skill set and knowledge. So you can choose to work in retail, manufacturing or any other field. 
Good Earning Potential 
According to Indeed, as a safety officer in South Africa you can earn an estimated R 32 217 per month. That is only an estimate. Your income and benefits ultimately depend on your qualification and experience.
Occupational Health and Safety Courses In South Africa 
South Africa is a country made up of many different provinces. Each with a variety of institutions where you can further your education. This includes universities, all types of colleges, online institutions and distance learning. With thousands of institutions to choose from, you definitely have thousands of courses to choose from and this includes occupational health and safety.
Do I Need a Matric Certificate to Study Occupational Health and Safety?
No, you don't need to have a matric certificate or the equivalent to study our occupational health and safety courses. So you won't have to let this opportunity pass you by. With our courses you'll receive a quality education from the comfort of your home. 
Our Courses 
We have two great Occupational Health and Safety courses for you. You can start with our representative course and then move on to our coordinator course. Each has its own set of subjects that will give you the skills you need to be a professional. 
Entry Requirements 
These courses are part of our open entry policy. Which means we don't measure your academic past. All you need to join our courses is to be able to read and write in English. This is because all our subjects are taught in English. 
Course Duration 
Each of our courses only have a duration period of 12 months. However with us you can study as fast or as slow as you like. So if you feel that you can finish your 12 month course in less time, you can do just that. You'll simply contact your lecturer via email.
What Skills are Needed to be a Health and Safety Officer?
In your job as a health and safety officer you will need certain skills. These skills will set you apart from other employees. It will enable you to do your job to the best of your abilities. Which will in turn set you up for success. 
Good Verbal and Written Communication 
You will be in constant communication with employees and employers. This means you will need to be good at both written and verbal communication. It will ensure that your written documents are understood and clear. 
Attention to Detail 
As a health and safety officer one of your duties will be to follow up on incidents and record them. You will need to be vigilant and pay attention to detail. This will greatly impact your career and your credibility. premises. 
Critical Thinking 
Everything has a reaction or consequence. That's why being a critical thinker is a vital skill you will need. This will help you be thorough with every decision you make. You will have to think of the pros and cons of each decision you intend on making.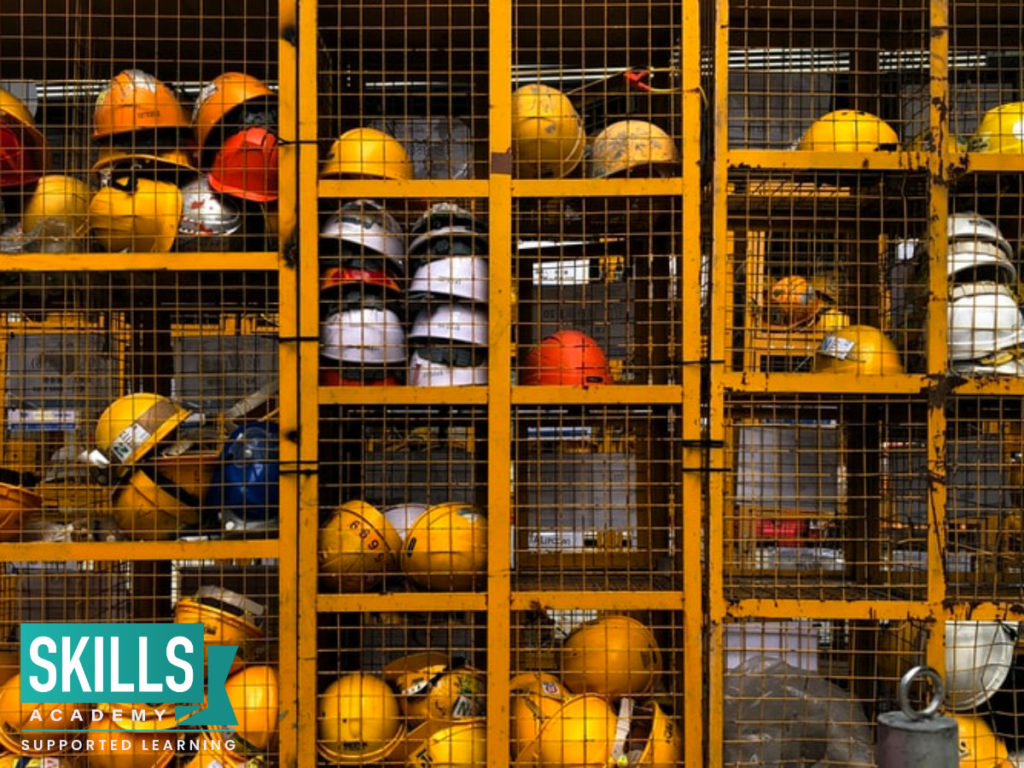 Sense of Responsibility 
There is an immense load of responsibility in this career. This is because you will be dealing with the safety of other employees. Therefore, it is extremely important for you to have a great sense of responsibility as your decisions have consequences. 
The Role of a Health and Safety Officer 
Role of an Occupational Health and Safety Officer your main aim will be to prevent accidents and know all emergency protocols. This means that you will receive training on what to do in the case of a fire emergency or work-related illness. You will also have to keep a logbook of all accidents that have occurred in the office and on the work premises. 
How to Start a Career as a Health and Safety Officer 
To become a health and safety officer you will need to focus on two things. Getting a qualification and gaining experience. With these two things you will be well on your way to a successful career.  You can get experience by signing up for an internship with a company. The internship will allow you to exercise the knowledge you've gained from your studies. 
Ensure the Health and Safety of Your Coworkers With our Course 
Kick start your incredible professional career as a health and safety officer with our course. To gain the skills you need to have the credibility needed for this career, simply contact our course advisors. 
Last Updated: July 29, 2020
Click the button to complete a form and we will contact you to help with any queries you might have