You will get the training you need to be the face of a law office. You'll learn about subjects like Mercantile Law and Communication. This course will serve as your foundation.
The N5 Legal Secretary course explores everything you have learned in the N4 Legal Secretary in much greater detail and adds on a new subject: 'Legal Practice'.
The N6 Legal Secretary Course teaches you everything you need to know. By doing it you will be ready for an exciting world of working in a law firm.
Let's do a quick quiz: who are the most important players in a law firm? We're pretty sure most of you answered lawyers.While lawyers are really important to the success of any law firm, legal secretaries are responsible for the day-to-day running of law firms. No law firm can function without them. This is why our legal secretary courses will teach you everything from answering telephones, dealing with clients and writing up legal documents. 
The Benefits of Studying Legal Secretary Courses 
Studying further, in any direction, comes with its own set of perks.When you obtain official training you gain credibility, the possibility of earning more money and a massive surge of confidence. Let's provide you with some evidence as to why you should enrol into our legal secretary courses
Learn About the law
These courses are great for anyone who is eager to learn about the law. The cool thing about our courses is that you don't need any prior knowledge about the legal system. This is a quick and easy way to get some insider knowledge on legal procedures and the role legal secretaries play in them. 
Network With the Movers and Shakers of the Industry 
You will be at the heart of a law firm, which will give you access to established people in the legal industry. Network with clients, lawyers, paralegals and many more. Networking allows you to establish professional relationships. You know what they say, it's not what you know, but who you know. 
Gain Valuable Work Experience 
Enrolling into our courses gives you the opportunity to work and study. Our schedules are flexible enough for you to prioritise studying, work and family responsibilities. Gaining work experience while studying will show employers how dedicated and hardworking you are. 
Foot in the Door to Other Opportunities 
Once you have completed your legal secretary course, your learning does not need to stop there. In fact, many legal secretaries get the bug for law and end up studying further to become a paralegal or even a lawyer! 
Our Legal Secretary Courses
Here, at Skills Academy, we offer the following NATED Legal Secretary Courses:
N4 Legal Secretary Course: this course acts as your introduction. You will learn basic administrative skills.
N5 Legal Secretary Course: In this course you build on what you have learned in the N4 course. You will cover everything from admin to law practice. 

N6 Legal Secretary Course

: This is the final and most in-dept course out of the three. This is the last step into obtaining your national certificate.  
You may be asking yourself what NATED courses are. NATED courses are aimed at post-matric students. Once you complete all three levels of course and obtain 18 months of work experience, you can then obtain your National Diploma. 
Entry Requirements
To enrol into our legal secretary courses you must:
Have a Grade 12 certificate or equivalent 
Be able to write, read and understand English
Don't have your matric, but really want to do our legal secretary courses? No problem,we got you. We offer adult matric options, where students can obtain their matric certificate. Simply enrol into our adult matric course and once you have obtained it you can go ahead and apply for our legal secretary courses.
Legal Secretary Courses in South Africa
Choosing where to study needs to be a well-thought out decision. You cannot simply enrol into a college based on what your friends say. Here is the real talk when it comes to legal secretary courses available in South Africa. 
Johannesburg
Johannesburg has an array of both private and public colleges. Public colleges are funded by the government, while private colleges are not. With both these options you must:
Attend class daily 
Adhere to a strict schedule 
Choose from a limited number of courses
Cape Town 
Cape Town is more than just beautiful beaches. The city has a large amount of schooling options you can choose from. Once again, it is important to note that most of these options are location bound colleges. You will be expected to attend class everyday. Courses with these types of colleges are usually:
Expensive 
Limited amount of choices 
From Anywhere
What if we told you there was an option that allowed you to study, work and play? With us you can study from ANYWHERE in South Africa. From the biggest cities to the smallest towns – we make education available to you. With distance learning you can go explore the city, hang out with friends, work and study! Studying with us gives you the opportunity to:
Get affordable education
Work and study 
Get recognised training from anywhere in the country
What Will I Learn?
As mentioned above, the key focus of these courses are administrative skills. You are expected to learn the following:
An introduction to law: While your work will be mostly admin based, you need to know the basics of law. You will be reading and writing law documents, so it is important that you have some understanding of the terms used. 
Increasing your typing speed: Law firms are full of activity. If you're going to work as a legal secretary you need to be able to make notes, write documents and send out emails quickly and efficiently. 
Legal terms and words: As a legal secretary you will be sitting in meetings and talking to clients. By the end of our courses you will be fluent in law. 
Audio typing: This is just one of the ways we encourage creative ways of using technology. If you become skilled in audio typing your job will be ten times easier.  
These skills, along with your 18 months of practical work experience, will amount to your National Diploma. 
Is a Legal Secretary Course Right for me?
 Our courses are aimed at teaching and improving skills. However, these skills sets will certainly help in obtaining your diploma and working in the legal field. 
Time management skills 
Verbal and written skills 
Problem solving skills 
Be able to remain confidential when working with sensitive information
If you have these skills, then enrolling into our legal secretary courses will be a perfect fit. If not, don't worry – with our training you'll gain all these and more!
What's the Difference Between a Paralegal Course and a Legal Secretary Course? 
You might have heard about paralegals and legal secretaries and wondered what's the difference between the two. The type of training given will all depend on the type of job that is expected to be done.
Legal Secretaries take more of an administrative role than paralegals do. Yes, they do have involvement in writing and reading legal documents, but their core function is admin work. Because of this, legal secretary courses are aimed at preparing students for this role. 
The coursework for paralegal courses will have more of a legal focus. In these courses you gain in-depth knowledge of legal systems and how they work. A legal secretary course does this, but on a beginner level. 
Career Options
Want to know what your other career options are? With our training you aren't bound to just one job. We teach you skills you can use in any position. Some of your career options once you've completed the legal secretary courses are:
Office Administrator 
Assistant 
Secretary 
Account Manager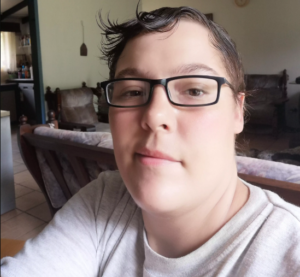 Lenita Pikkie Marais
Computer Course A+
Awesome service, awesome prices, and just awesome people who are there for you no matter what. They go out of their way to see you succeed in your studies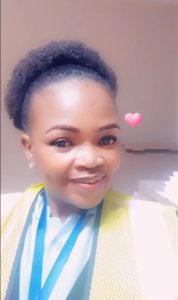 Moloi Patricia malema
Occupational Health and Safety
I would like to give my compliments to all the staff who contacted me during my difficulties and more specifically to Kenneth who convinced me to enroll with skills.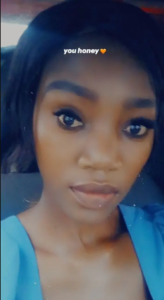 Kelebogile
Early childhood
Skill academy is an affordable college and a good one.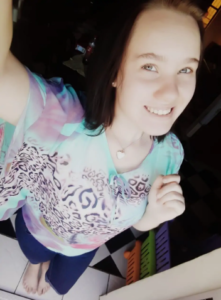 Rochel Nicolene
Adult Matric
They are fast responses when you need feedback or any help or support.
Skills Academy is the word support in every way.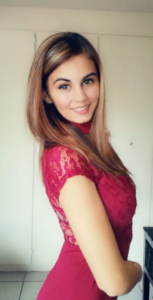 Geraldine
Professional secretary
I will strongly recommend Skills Academy! And you won't regret your choice if you would want to study or do courses through them. I'm very happy with Skills Academy, they respond very quick and are always there when you need help.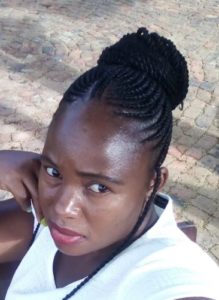 Awelani Jennifer Ramulongo
HR Management
If you want further your studies, Skills Academy is the best online college to study with. You will always feel at home and will not regret it.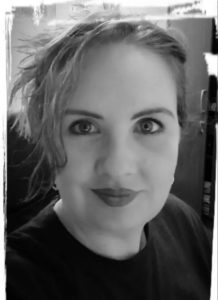 Carine van der Westhuizen
Beauty Therapy
The service is very good with friendly and helpful staff. You have your time to complete your studies. Fast or slow.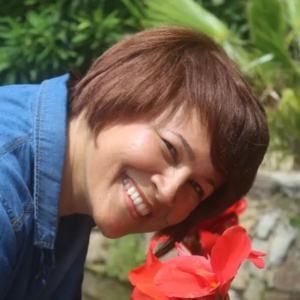 Shahida Dawson
Financial Accounting
If you want professional, efficient and friendly service, Skills Academy is the institution to go to!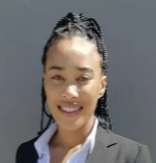 Taryn Duplessis
Beauty Therapy
Excellent college. I don't regret signing up with Skills Academy.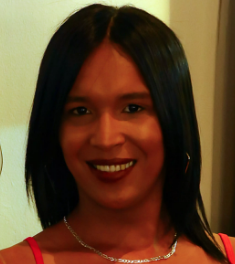 Wilma Kok
Adult Matric
Skills Academy is a good college, as you get fast, efficient and brilliant service. Their staff are very friendly when they are assisting you. They always call to make sure that everything is okay, or ask whether you need help with something.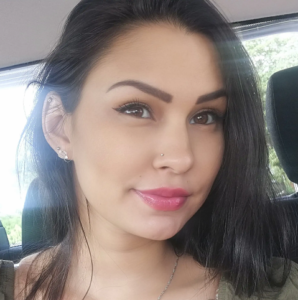 Caroline Govender
Junior Bookkeeping
Skills Academy is affordable and helpful.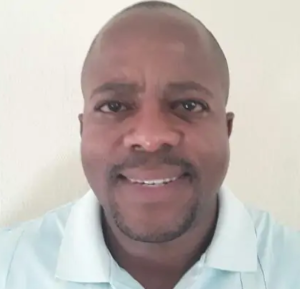 Kebalipile
Crime Investigation
Best academy that gives the best to their students to overcome anything and get the best out of their studies.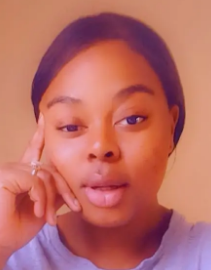 Kholeka Nqobile Xintolo
Child Psychology
You are fast and patient. Very resourceful as help through landlines are always available. Good learning structures with group and team classes. Very consistent and always there when you need anything regarding your studies.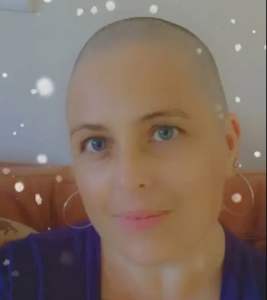 Catherine Harland
Educare N4
Definitely worth it. The courses that are available are great and the service even better.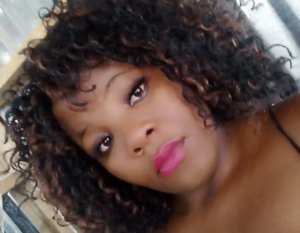 Nonhlanhla Sarah
HR Management
Skills Academy is the best because they give you the best education and they are always there ready to help you in everything that you don't understand.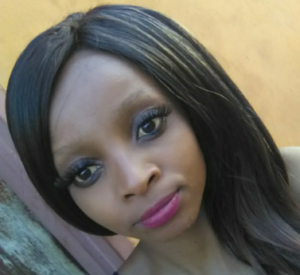 Mpho Vilakazi
Child Day Care
Skills Academy is the best college to study at. They deliver on time, their staff is supportive and their fees are affordable.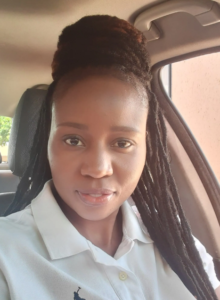 Maria Mokgadi Faro
Educare N6
Good communication, helpful when you need help and the books are delivered on time.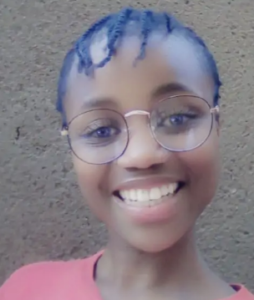 Zandisiwe
IT
Skills academy is very responsive, friendly and patient.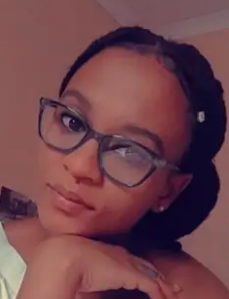 Zanele Kopo
HR Management N6
I would say that Skill Academy is the best online college you can trust and rely on. Due to the support I got from here, I fully recommend the college for anyone else who wish to do online studying.
Sifiso
Interior Design and Decorating
To anyone who would like to improve his/her career, whether you do have your grade 12 certificate or not, Skills Academy is the right institution to improve your career and even your life in general. The reason is that you do everything online, and you can work while studying at your own pace.
Make a Case for Your Future
Now that we have presented you with all the evidence as to why you should study legal secretary courses, it's time for you to make a verdict. Contact us today – our course experts are ready to assist.
Complete our online contact form
Call us for free at 0800 39 0027
Click the button to complete a form and we will contact you to help with any queries you might have