Financial Managers make sure that all a company's financial transactions are all legal and that there are no irregularities.This Course can be completed in 12 Months.
A Financial Management Certificate Course that consist of 4 Subjects. Financial Managers make sure that all a company's transactions and finances are correct and legal.
A Financial Management Short Course that only consist of 2 Subjects. This Financial Management Short course will set you on the path to becoming a sought after Financial Manager.
What do Accounting, Bookkeeping and Financing Professionals do?
Accounting Bookkeeping and Finance Courses help finance professionals all towards the same goal – to maintain the health of an organisation or company's finances. Although their roles may differ slightly, they do share similarities. Bookkeepers are responsible for documenting and tracking a company's finances. Accountants prepare and examine financial documents. While Financial Managers come up with strategies to ensure a company reaches its financial goals. Each of these professionals play an important role when it comes to a corporation's finances. 
What qualifications can you get?
You can choose to enroll in one of our National Certificate or National Diploma courses. The choice is ultimately yours to make. We offer several Accounting Bookkeeping and Financing Courses. If you would like to enroll in one of our short courses, you will receive a certificate of completion. Our short courses are Provider Programs, and do not lead to a national qualification. 
What skills do I need to work in commerce?
The world of accounting,bookkeeping and financing is competitive and highly demanding. 
To succeed and stand out, make sure you have the skills required for the job. The requirements may vary dependent on the company and role.
 Make sure you have the basic or universal skills to apply to your dream job. 
1. Numerical Skills 
The number one skill you will need for a career in accounting, bookkeeping and finance is numerical skills. This role revolves around adding up a series of transactions and balancing the books, therefore you need excellent numerical skills. Think addition, subtraction, multiplication and division. 
2. Computer Literacy
Being computer-literate is important for anyone working in this industry. Accounting, bookkeeping and financing professionals need to keep up with the latest technology related to their line of work. Skills such as touch typing can also be beneficial in the long run. Those who are not familiar with the latest software will struggle to complete their daily duties. 
3. Communication Skills 
Whether you're working for a small or large company, you need excellent verbal skills. Having great communication skills will make your job more easy and pleasant. These skills include telephone etiquette, face-to-face communication, and email etiquette. 
4. Attention to Detail
Accuracy is highly celebrated in this career field. To ensure that no mistakes come up  in your work, you need to be detail-oriented. A simple mistake in accounting, bookkeeping and finance may cause bigger issues in the future if they're not corrected immediately.
5. Organisational Skills 
You will have to keep track of multiple tasks, meet deadlines and manage portfolios. Make sure you fulfill all your duties by organising and prioritising tasks. If this is something you struggle with, there are multiple organisational tools you can use to make things easier. You can use calendars, day planners, alphabetised folders and sticky notes to help you with organisation.
Entry Requirements
Skills Academy offers those who didn't finish matric the opportunity to further their education. Yes, you can enroll in one of our Accounting Bookkeeping and Financing Courses without matric. All you need is grade 10. No previous accounting or finance experience is needed. This course is offered in English, and students are required to understand the language. 
Assessment Structure
Your assessments will be based on the submission of your Portfolio of Evidence (PoE). This will consist of formative assessments and evaluations, along with your final exams (summative assessments). Your final exams will count 70% towards your marks. 
How to get your foot in the door 
Apart from getting your qualification and acquiring new job related skills, experience is equally as important when it comes to making yourself more employable. It's very unlikely your first job will be the high-paying job of your dreams. Everyone needs to start somewhere.  You can get your foot in the door by going these routes. 
Internships
Internships are the best way to gain industry-related experience, gain relevant knowledge, and improve your skill set. Businesses are always looking for young talent. Use the opportunity to network and learn as much as you can. Most internships are unpaid or only offer a traveling allowance. 
Graduate Programs
There are many well-known retailers and government organisations that offer graduate programs. These opportunities are becoming more and more popular. Graduate Programs are designed for college and university leavers, and helps them make a smooth transition from campus to corporate life. 
Reasons to enroll in our Accounting Bookkeeping and Financing Courses
Don't let your numerical skills go to waste. Invest in yourself and enroll in one of Accounting Bookkeeping and Financing Courses. Studying and working in this field is highly rewarding, and you will have many career opportunities to explore. 
1. Earn a respectable salary
If money motivates you, you will be happy to know that accounting, bookkeeping and finance professionals all earn respectable salaries. Factors such as experience, responsibilities, and the company you work for will influence your salary. 
2. Career opportunities in every industry 
All industries/ companies needs accounting, bookkeeping and financing to function properly. These jobs can be applied to any industry. Every company needs someone to handle the money and accounts, and that person could be you. 
3. Study at your own pace
You no longer have to keep up with the rest of your class, because you are now in a class of your own. Our students aren't required to attend class, they can study whenever and wherever they want. Study at a pace that best suits you and complete your course whenever you're ready. 
Career Opportunities
Want to know what your potential career could be? Maybe you would like to know how much you might be making one day. There are many opportunities for accounting, bookkeeping and financing professionals across all industries. Here are some of the positions they might fill. 
Bookkeeper
A bookkeeper is responsible for keeping financial records of a business. They keep track of transactions such as purchases, sales, receipts and payments. Bookkeepers file financial documents and handle payroll. 
Financial Manager
They are responsible for the financial health of company. Duties include providing insightful financial reports, and developing strategies to reach financial goals. They can find employment in many industries including banks and insurance companies. 
Accounting Technician 
Accounting Technicians work for either public or private sector organisations. Their daily duties include administering payrolls, bookkeeping, preparing accounts and budgets, and monitoring financial transactions.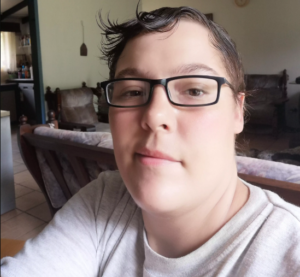 Lenita Pikkie Marais
Computer Course A+
Awesome service, awesome prices, and just awesome people who are there for you no matter what. They go out of their way to see you succeed in your studies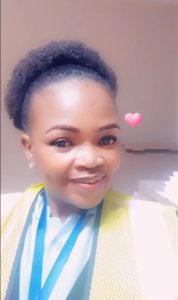 Moloi Patricia malema
Occupational Health and Safety
I would like to give my compliments to all the staff who contacted me during my difficulties and more specifically to Kenneth who convinced me to enroll with skills.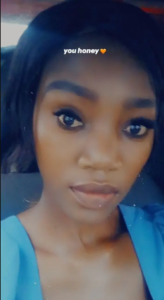 Kelebogile
Early childhood
Skill academy is an affordable college and a good one.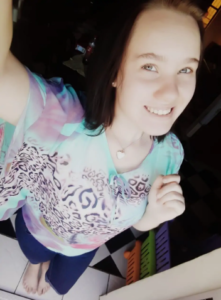 Rochel Nicolene
Adult Matric
They are fast responses when you need feedback or any help or support.
Skills Academy is the word support in every way.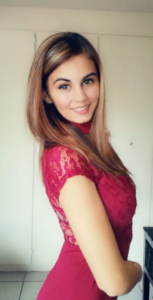 Geraldine
Professional secretary
I will strongly recommend Skills Academy! And you won't regret your choice if you would want to study or do courses through them. I'm very happy with Skills Academy, they respond very quick and are always there when you need help.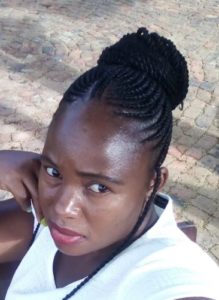 Awelani Jennifer Ramulongo
HR Management
If you want further your studies, Skills Academy is the best online college to study with. You will always feel at home and will not regret it.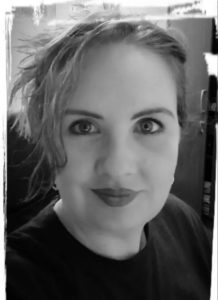 Carine van der Westhuizen
Beauty Therapy
The service is very good with friendly and helpful staff. You have your time to complete your studies. Fast or slow.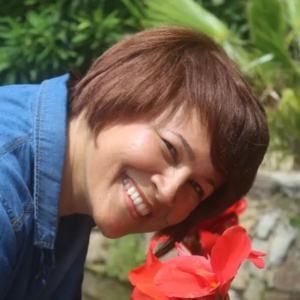 Shahida Dawson
Financial Accounting
If you want professional, efficient and friendly service, Skills Academy is the institution to go to!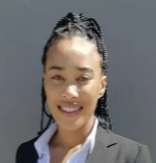 Taryn Duplessis
Beauty Therapy
Excellent college. I don't regret signing up with Skills Academy.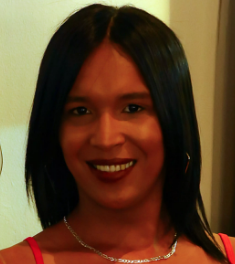 Wilma Kok
Adult Matric
Skills Academy is a good college, as you get fast, efficient and brilliant service. Their staff are very friendly when they are assisting you. They always call to make sure that everything is okay, or ask whether you need help with something.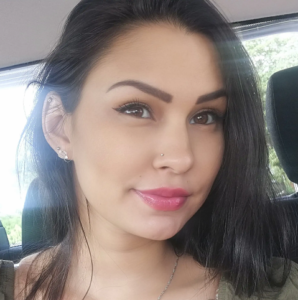 Caroline Govender
Junior Bookkeeping
Skills Academy is affordable and helpful.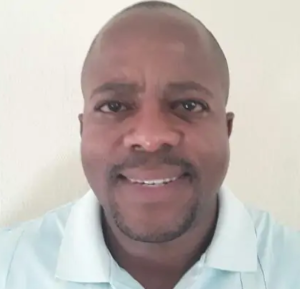 Kebalipile
Crime Investigation
Best academy that gives the best to their students to overcome anything and get the best out of their studies.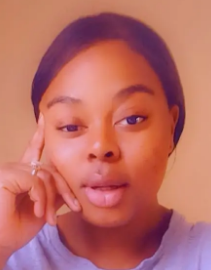 Kholeka Nqobile Xintolo
Child Psychology
You are fast and patient. Very resourceful as help through landlines are always available. Good learning structures with group and team classes. Very consistent and always there when you need anything regarding your studies.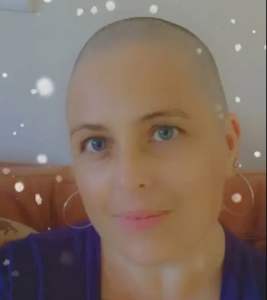 Catherine Harland
Educare N4
Definitely worth it. The courses that are available are great and the service even better.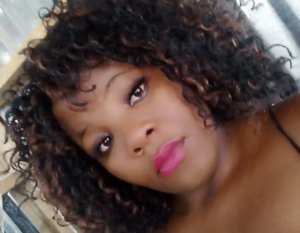 Nonhlanhla Sarah
HR Management
Skills Academy is the best because they give you the best education and they are always there ready to help you in everything that you don't understand.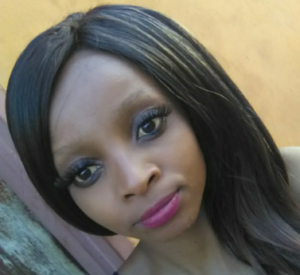 Mpho Vilakazi
Child Day Care
Skills Academy is the best college to study at. They deliver on time, their staff is supportive and their fees are affordable.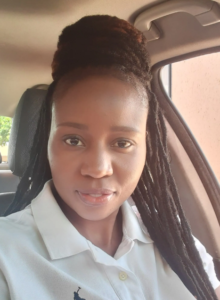 Maria Mokgadi Faro
Educare N6
Good communication, helpful when you need help and the books are delivered on time.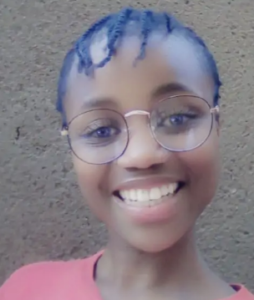 Zandisiwe
IT
Skills academy is very responsive, friendly and patient.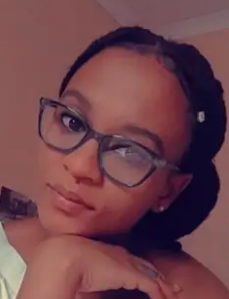 Zanele Kopo
HR Management N6
I would say that Skill Academy is the best online college you can trust and rely on. Due to the support I got from here, I fully recommend the college for anyone else who wish to do online studying.
Sifiso
Interior Design and Decorating
To anyone who would like to improve his/her career, whether you do have your grade 12 certificate or not, Skills Academy is the right institution to improve your career and even your life in general. The reason is that you do everything online, and you can work while studying at your own pace.
Ready to Start Your Career With our Accounting Bookkeeping or Finance Courses?
Speak to one of our course experts and kick-start your career today! Call us on our toll-free number at 0800 39 00 27 or fill in this registration form.
Click the button to complete a form and we will contact you to help with any queries you might have