Skills Academy Offers a Wide range of Diverse Beauty Therapy Courses. Ranging from nail care, Skin Care, Make-Up Application and Salon Management. All these Courses can help you one day manage your own Beauty Salon.
Skills Academy offers the following Beauty Therapy Courses
Beauty Therapy Comprehensive Expert Course
Make-up Application Courses
What is beauty therapy?
Beauty therapy is the treatment of hair, skin and nails to enhance appearances and to repair damage. Beauty therapy treatments sometimes also include massages and other body relaxation exercises. Treatments usually take place in salons, but some beauty therapists also do house calls, work on film sets, or work backstage at live performances.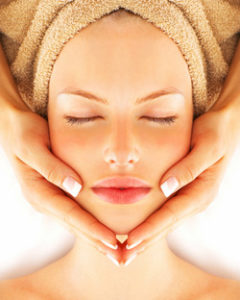 Why study beauty therapy courses?
Many people do their own hair, nails and make-up every day and wonder what the point would be of going to study beauty therapy. Like in other areas, there are some beauty therapy skills that can be self-taught, and other skills that can only be acquired through formal training. If you want to work as a beauty therapist, either by starting up your own business or by seeking employment in a salon, you will need to go for formal training in beauty therapy. Here are some reasons why you might want to consider studying beauty therapy:
You can learn how to take care of yourself and your clients.
You can learn how to perform a wide variety of beauty treatments.
You can improve your earning potential: many people are willing to pay good money for effective beauty treatments.
By completing a course in beauty therapy, you can gain formal recognition for the knowledge and skills that you acquire. Such formal recognition may increase your credibility in the eyes of both clients and employers.
How do I get started with Beauty Therapy Courses?
Skills Academy makes studying and moving on to the next step in your career very easy. You can go through the list of beauty therapy courses and choose one that you are interested in. If you are not sure which course is right for you, you can get in touch with one of our friendly Course Experts: they will be able to help you decide on a course.
Where can I work as a beauty therapist?
If you are considering a career in beauty therapy, you may be able to work in one of the following places once you have completed your beauty training:
In a salon
On a cruise ship
At a spa or health resort
On film sets
At home (or at your clients' home)
Last Updated: March 1, 2018